SportsNation Blog Archives

Tobias Harris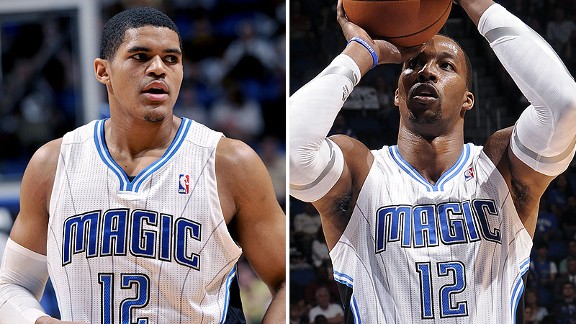 No. 12 is back in Orlando. No, the Magic didn't reacquire Dwight Howard at the trade deadline, but instead gave his old number to newly acquired Tobias Harris. The second-year forward wore No. 15 for Milwaukee, but switched to No. 12 -- the number he wore during his college career at Tennessee -- when making his Magic debut this weekend. Some Orlando fans debated whether Howard's number would eventually be retired by the franchise, even after his contentious departure. And while giving the number to Harris certainly doesn't prevent that, the question remains: Is it too soon to see someone else wearing Superman's old duds?
---
D12 to T12?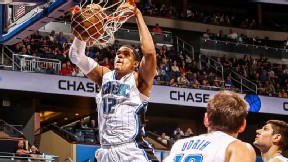 Magic fans are used to seeing No. 12 throw it down. But after Dwight Howard was traded, that number is now being worn by Tobias Harris.

---
Unfamiliar faces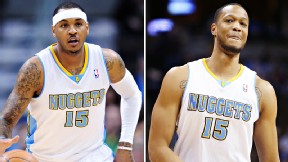 For nearly a decade, No. 15 has been associated with Carmelo Anthony in Denver. But what was once worn by Melo now belongs to Anthony Randolph.