SportsNation Blog Archives

J.J. Watt
In the crowd to watch the Wisconsin Badgers take on the Duke Blue Devils in Monday's national championship game were two rather decent NFL players:
One was Houston Texans defensive end J.J. Watt, the Wisconsin native, former Badger and reigning NFL Defensive Player of the Year who took in the game alongside tennis player Caroline Wozniacki: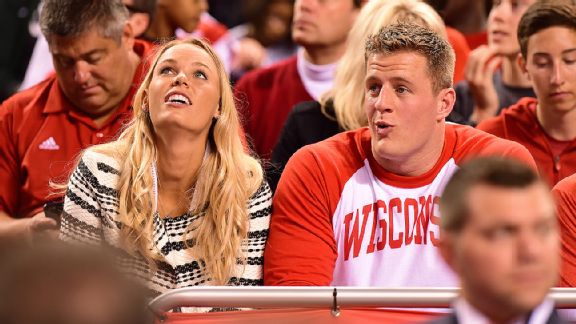 Phil Ellsworth/ESPN
The other? Green Bay Packers quarterback Aaron Rodgers, the reigning NFL MVP who watched with actress/girlfriend Olivia Munn (not pictured):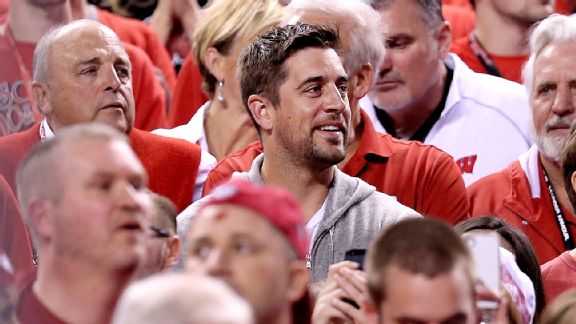 Streeter Lecka/Getty Images
If you don't believe Rodgers, who played at California, can be a Badgers fan, here is what he had to say about that (note: red refers to rival Stanford's colors):
2 semesters at Butte 3 semesters at Cal 10 years a Wisconsin resident. I'll pull for any team I want. But I don't wear red.

— Aaron Rodgers (@AaronRodgers12) March 29, 2015
That's some pretty hefty football firepower behind the basketball Badgers. Who's No. 1?