Before you could vote for the inaugural ESPN Los Angeles Hall of Fame class,
somebody had to come up with a list of finalists.
That meant pondering, rubbing of temples, pounding of fists and debating all the sports legends in
the history of L.A. and then trimming the list to ... 20. Twenty ... in the history ... of L.A.
It wasn't easy.
Rising to the daunting challenge were five insiders of the L.A. sports scene: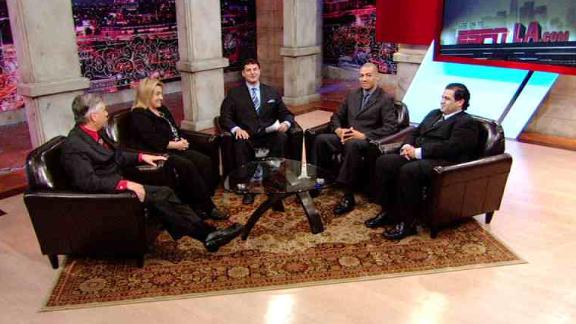 ESPN.com Illustration
Who's worthy? Who isn't? ESPNLA's Steve Mason moderates a series debates: Watch