"If I had more time, I would have written you a shorter letter."
-- Blaise Pascal
What are we doing here? We're letting you elect ESPNLA's inaugural Hall of Fame: Watch

I couldn't help but think of this quote when I was asked to list only five figures worthy of induction into the first class of the ESPN Los Angeles Hall of Fame and proceeded to write the names of 50 worthy candidates before I stopped myself. This was not just a thankless task; it was categorically impossible.
Any combination of five candidates might instantly result in snubbing someone who was the greatest athlete, coach or broadcaster in their sport.
But that was the assignment. The five panelists and ESPN Los Angeles have since narrowed the field of hundreds to 20 deserving nominees. Now it's up to the users to decide the inaugural class of the ESPN Los Angeles Hall of Fame. Voting ends at midnight Aug. 15.
Video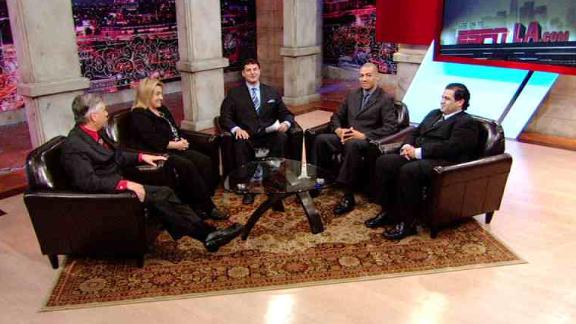 Among our panelists, who was the one L.A. icon everyone could agree on? Watch

Photo gallery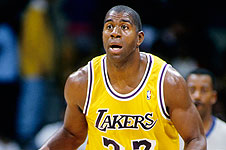 Check out the 20 candidates for the
ESPN Los Angeles of Fame: Gallery

I went with what I thought was a fairly safe list: Magic Johnson, John Wooden, Kareem Abdul-Jabbar, Sandy Koufax and Jerry West. I figured no one could possibly have a problem with that quintet … until, that is, I sat down with other panelists to discuss the list. Needless to say, there was no shortage of complaints.
How could I leave off Jackie Robinson, who broke Major League Baseball's color barrier as a member of the Brooklyn Dodgers before the team moved to Los Angeles and was the first athlete at UCLA to win varsity letters in four sports?
How could I not include longtime Lakers announcer Chick Hearn, who was as beloved as any athlete he covered in this city over his 50 years in broadcasting and is honored with a statue and a retired jersey at Staples Center?
How could I forget about coaches Phil Jackson and Pat Riley, who combined to win 10 championships in Los Angeles and made their Lakers the most popular team in the city?
How could I simply ignore those with ties to Los Angeles' rich football history, which includes 12 national championships and eight Heisman Trophy winners at USC and UCLA, along with an NFL championship and a Super Bowl title for the Rams and Raiders, respectively?
The complaints continued with the absences of Wayne Gretzky, Elgin Baylor, Cheryl Miller, Deacon Jones, Billie Jean King and Pete Sampras.
These weren't just great athletes who happened to be from or play in Los Angeles; they were the greatest athletes in their sports regardless of city or era.
It seems beyond absurd to create a club in which you would be turning down Jackie Robinson, Wayne Gretzky and Chick Hearn at the door, or at least telling them to go back in line and wait their turn. But that's the chore we were given and we're giving you, too, as you look through the list of candidates.
There is no right or wrong answer here, just the springboard for endless hours of debate … and possible ridicule, as I've come to find out.