When we remember where we were, when a moment is indelibly burned into our memories: Watch

When it is perfect, the smallest details matter most.
The count.
The time left on the clock.
The temperature at game time.
When a moment becomes the moment, every bit of it turns to gospel.
We all have our favorites. The sports moments that made us giddy then and nostalgic now. The plays that became bigger than the games they decided.
Video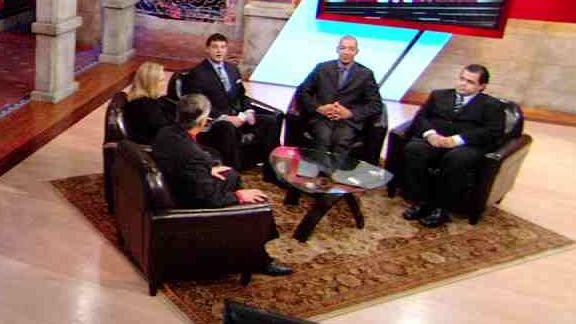 Sometimes an athlete shines really bright for a short period of time.
The "Bo Jackson Effect." Watch

Photo gallery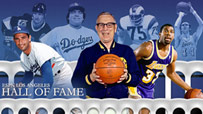 Check out the 20 candidates for the
ESPN Los Angeles of Fame: Gallery

If you're a sports fan in Los Angeles, you know them by general names but in painstaking detail.
Gibson's home run. Magic's junior skyhook. The Bush push. Tyus Edney's coast-to-coast. Koufax' no-hitter in the World Series. Derek Fisher's 0.4. Robert Horry's shot.
Just the mention jogs a detail.
Stuff like Mike Davis -- the runner at first when Kirk Gibson stepped to the plate to face Dennis Eckersley -- being 7-for-10 in stolen bases on the season. Or Mel Didier, the advance scout, who told Gibson before the 1988 World Series, "Pardner, as sure as I'm standin' here breathin', you're goin' to see a 3-2 backdoor slider."
What's amazing is how little the normal details matter. I can literally quote from Vin Scully's call of Gibson's home run to win that Game 1 of the '88 Series; tell you what Tommy Lasorda did after he hit it; and how many times Gibson pumped his fists as he limped around the bases. I can even see the brake lights of the cars in the parking lot behind right field. But I have to look up the final score of the game. Go figure? (It was 5-4.)
I suspect a psychologist would offer a well-researched theory to explain this experience. Something about how our memory and recall is sharper when it is initially encoded with intense emotion.
But in this case, the simplest answer is actually best: If you love sports, you live for these moments.
It doesn't matter if you're a player or a fan. If it's Game 1 of the World Series or Game 7 … or even if it's the World Series.
Shoot, Edney's run-of-the-floor layup to beat Missouri came in the second round of the 1995 NCAA tournament. Gibson's home run came in Game 1 of the World Series. Fisher's buzzer-beater against the Spurs came in Game 5 of the 2004 Western Conference semifinals … and the Lakers didn't even go on to win a championship that year.
The importance of the game matters not, because when the moment is perfect it stands on its own -- bigger than the game or series it decided, and, yes, bigger even than the athlete who created it.
Furthermore, each magic moment somehow manages to become part of a city's shared history -- personal and profound to each person who experienced it.
And in Los Angeles, many of those great moments have been made all the more indelible by the legendary announcers who called them.
In my head Gibson's home run is set to Scully's call, just as the soundtrack to Horry's shot has to be the Chick Hearn version, not Marv Albert's. The call, like every other magic detail from those moments, is part of what makes it so lasting.
Just mentioning it now, jogs another fine point.
If Gibson doesn't hide in the dugout when Davis is batting with the light-hitting Dave Anderson on deck, does Eckersley even walk Davis? And if Eckersley doesn't walk Davis, does Gibson even get to bat?
It's enough to once again make your head spin and your heart flutter. And, dammit, something may be wrong with you if you didn't just get goose bumps flashing back on all that.
If you love sports, these are the moments you absolutely live for.