Video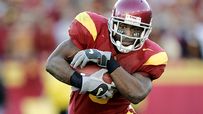 Who are some of the more overrated players in L.A. history. No. 5 at USC came up in the debate. Watch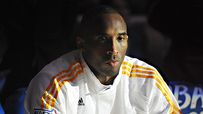 Which current cast of players and icons who should considered as soon as they retire? Watch

Photo gallery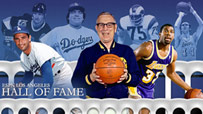 Check out the 20 candidates for the
ESPN Los Angeles of Fame: Gallery

Editor's note: As part of the ESPN Los Angeles Hall of Fame voting process, our panel debated Kareem Abdul-Jabbar's place in Los Angeles' sports history. We asked Kareem to address his relationship with fans and the media through the years in his own words, as well.
It is always a complicated issue for me when it comes to dealing with the public. Being instantly recognizable has its own powerful effect on the way that things affect me. It makes it very difficult for me to embrace even more public attention because that attention generates even more interest in my life and demands on my time.
Any celebrity has to find a balance between what they can give the public and their own personal needs. When a person in this position can go out in public without having to handle the notoriety and public curiosity that are attached to their lives, they can reach a balance between what they must give the public and their own personal needs.
I am in a situation where I cannot ever have any anonymity when I am in public. Most people in that position most often would rather not deal with the constant demands that they can expect when they go out into the public. It is something to be avoided.
I have always appreciated the fans who have followed and appreciated my career, but I can't always give them what they want when I encounter them in public. I've had many bad experiences with demanding fans, and I know that I've disappointed some fans who wanted nothing more than a brief exchange with me because of the way they enjoyed my career.
In recent years, I've tried to be more accommodating because of the fact that I, too, have been a fan and I've enjoyed meeting my heroes and sharing a word or two with them. So I guess that things balance out when they come full circle. It might just work out that I will be voted into the ESPNLA Hall of Fame and enjoy the experience with all the fans.
Kareem Abdul-Jabbar is the NBA's all-time leading scorer and the author of several New York Times best-selling books.