Taste of the Town: Our Treat!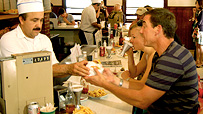 Welcome to Todd Blackledge's Taste of the Town! We're back for another year of visits to some of the best eateries on the ESPN Saturday Prime Football intinerary!
Last year Blackledge visited a number of "must-eat" restaurants in college towns all over the country. This year the tradition continues with stops already scheduled in Dallas for Oregon State against TCU, Columbus for Miami and Ohio State and Auburn where the Tigers will host Clemson.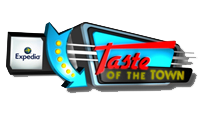 Each week you can log on right here to tell us why you should get a $100 gift certificate to the featured restaurant of the week. Tell us why you are hungry, what you would order or perhaps just who you would bring with you and we will pick a favorite response to win the gift certificate.
Be sure to fill out your name and email address so we can contact you if you win!
For official contest rules click here.