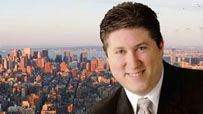 Welcome to SportsNation! On Friday, ESPNNewYork.com's and ESPN Radio 1050's Seth Everett stops by to chat.
Everett hosts "ESPNNewYork" weekdays from 10-11 a.m. ET.
Send your questions now and join Everett Tuesday at 1 p.m. ET!
More ESPNNewYork.com: Index | AM 1050 | ESPNNewYork show page | Everett chats
Seth Everett
(1:00 PM)
Hello again! Time for the 2nd ever Seth Everett chat here on ESPN.COM Quick plug: 10am every Monday-Friday on 1050 ESPN New York Radio. Check out my show. Also, follow me on Twitter @Seth_Everett. Business out of the way? On to the subjects at hand, First things first. JAVIER VAZQUEZ SHOULD NOT BE SKIPPED ON FRIDAY IN BOSTON.Anything else?
Chris Fiegler (Latham,NY)
Will Curtis Granderson Return Playing in Centerfield when the New York Yankees play a Round of Interleague Games at Yankee Stadium?
Seth Everett
(1:03 PM)
Chris is first.... Welcome! As for Grandy, its all about his health. I know the 1st round of interleague is probably not happening. Bummer too, bad injury.
Matt (Orlando, FL)
Why dont the Yankees trade Javier Vazquez to the Mets? That makes sense, right?
Seth Everett
(1:04 PM)
haha. Give the Mets our problem? I just let the dude pitch. I don't know why he has struggled, but too many people tell me how calm he is, I'm shocked that he could get rattled by NY.
Sully (From Baltimore, at least according to Michael Kay)
The best two minutes in sports on Saturday was not the Kentucky Derby but the first two minutes of overtime between the Flyers and the Bruins when the Bruins? onslaught was only thwarted by the spectacular goaltending of Brian Boucher. Since the Devils were eliminated, your hockey talk has essentially been nil. You appear to be a fair weather hockey fan. Is this an appropriate description?
Seth Everett
(1:06 PM)
Fair question, but not for a second am I a fair weather hockey fan. The show you are referring to, is on 1050 ESPN New York, with New York being the centerpiece. Everyday, we have 3 headlines, & we try to tie all 3 into a New York audience. So, once the Devils got eliminated, that ceased to be a NY story. But I dig hockey,
Ryan (NJ)
Why doesn't everyone give Vazquez a chance to breathe before we start talking about trading him? Everyone seems to remember post all star break in 2004 when he was hurt, but forget that he had 10 wins at the break and was an all star. Give him some time people...the other 4 starters are rolling right now...its not like the Yankees are below .500
Seth Everett
(1:07 PM)
my point exactly! Ryan, you must know what you are talking about. haha.If the Yanks were really struggling, then i'd have a different attitude. But looking at their last 2 games, they are mowing over their opponents. They don't need to jump the gun on Javy.
Linus Excalibur (Las Vegas, NV)
The odds that Lou Lamoriello?s next coach quits is 4:1. The odds that the next coach is fired during the final week of the regular season and Lou Lamoriello takes over as head coach is 3:2. The odds that John MacLean is named head coach is 40:1. In your opinion, who are the top 3 candidates for the job?
Seth Everett
(1:09 PM)
This coaching carosuel has to stop. (DID ESPN ever get a spell-checker?) My pick is MacLean, but it was last summer too. I've heard Tom Renney, Ken Hitchcock.... To me, start fresh with a guy who'll be there post-Brodeur.
Henrietta (Riverhead)
Hi Seth,What is your favorite color? Mine is Magenta.Love,Henrietta
Seth Everett
(1:10 PM)
Good call on the Magenta! I lean towards Purple, but we can agree to disagree.
Craig G. (Fairfield, California)
Hey Seth, do you see Carlos Beltran making any significant contribution for the Mets this season?
Seth Everett
(1:13 PM)
I do, but it might be July before he starts. I think this has gotten way out of hand.... and since he has virtually no trade value.... the Mets have to just wait it out. I like Pagan, he's exceeded my expectations.
Bill (NYC)
How long do you see this nagging injuries affecting both Posada and A-Rod for?
Seth Everett
(1:15 PM)
A-Rod is going to play too much.... He could hate it, but i would sit him or DH him when possible.
Seth Everett
(1:16 PM)
As for Posada, the Yankees say they want 100-115 games.... I think that's way too much.... His hitting is too valuable....
Mitch (LA)
Prediction for Knicks offseason? Lebron aint leaving Cleveland but Joe Johnson/Bosh would be nice
Seth Everett
(1:17 PM)
Yes, LeBron is not leaving Cleveland, in my opinion. What did u all think of David Stern's comments about him staying in Cleveland?
Seth Everett
(1:17 PM)
My Knick prediction.... 1 MAX contract, and Donnie holds onto the other one for next summer.....
Jim (NYC)
That kid in Philly deserved to be Tased. What say you?
Seth Everett
(1:19 PM)
I don't think he deserved it.... If he was a threat to people, the police should use that... But whatever happened to old fashioned tackling?
Matt (NYC)
Can the Mets really make a run at the wild card this season? Do you see them getting a SP sometime before the deadline? Cliff Lee????
Seth Everett
(1:23 PM)
the wild card in the NL is really up for grabs. The Mets are in this mix of about 6 - 9 .500 caliber teams that will hang in there.... Let's see how Atlanta, Florida, & Arizona shake up. Then let's talk Wild Card.
Ryan (Kissimmee, FL)
Hey seth,do u think two big free agents will sign with the Knicks this offseason?
Seth Everett
(1:23 PM)
nah. 1 MAX player, & then Walsh holds it till next summer. Dark Horse pick? Carmelo Anthony next year....
Hugh Givasheet (Stablesville, FL)
The last two Kentucky Oaks produced the utter dominance of 2009 Horse of the Year Rachel Alexandra as well as Blind Luck?s at the wire win by a nose on Friday. In your opinion, since NBC took over the rights to the Kentucky Derby in 2001 from ABC, who were only able to disgracefully generate less than 8 million viewers in 2000, do you agree that the profile of horse racing has increased substantially that the Kentucky Oaks is now seen as a complement to the Kentucky Derby instead of just an afterthought?
Seth Everett
(1:25 PM)
I think horse racing has their target audience.... But unless someone is 1 race away from the Triple Crown, the audience doesn't grow.
Mike (NJ)
Hey Seth take a Nets question for once- next head coach is....
Seth Everett
(1:26 PM)
I dig the Nets! I'd take Nets questions if they came in. As a matter of fact, I'm enamored with Mikhail Prokorov, the new owner. I'll be at Nets games this year at the Rock.... and I could see them trying to make a big splash. Van Gundy's name came up.... Not horrible.
Chayim (Monsey, NY)
I see a conglomerate of role players ie. Korver, Bell, a C, and then holding out for Melo. what do you think? if we get a Max, is it JJ or is he going to Chicago? If Wade bolts to Chi ( I don't think he will), are the NYK the best shot to land JJ?
Seth Everett
(1:27 PM)
JJ or Chris Bosh.... I can see them being aggressive. I think the best thing would be if Lebron signs w/Cleveland early, so Walsh has more time to make moves.
Ryan (NYC)
I think vasquez deserves to be skipped in boston...i know its early but if we go in and sweep with the way boston is playing i dont see them catching the yanks or even the rays
Seth Everett
(1:29 PM)
Red Sox aren't challenging them anyway. Have u seen their lineup? Don't make Vazquez into a special case. Just send him out there..... Skipping him retards him even more...
Seth Everett
(1:31 PM)
But I will be there on Monday so hopefully, I'll talk to Javy after the game for 1050.
Ryan (NYC)
Do you think Cano has a shot at the MVP this year?
Seth Everett
(1:32 PM)
It's a long season.... but man has he looked great so far! His April was record-breaking, & I just love how disciplined he's looked at the plate.
Ross (Walterboro, S.C.)
I don't see how people think that tasing a subject for running onto a field of play is to excesive. I'm a police officer who has used the tazer in the line of duty and it is primarily used to subdue a subject to prevent injuries to the subject as well as the officer. It's not used as punishment or as excesive force. How do you feel about it? I just felt I needed to voice my thoughts to the public so that others would realize the use of this tool.
Seth Everett
(1:34 PM)
I don't think its excessive.... But I also don't think running on the field puts you in that position. I'm not making light of it, I just would need further proof to see if its neccesary.
Chayim (Monsey, NY)
As far as Javy's concerned, I don't think it has anything to do with NY, his velocity's decreased and he has NO confidence in his fastball. How bout we let the guy find his stuff again. He was an all-star first half of the year here last time round before he got hurt. I'm just not buying this "NY" stuff, or Curt's NL/AL thing for that matter
Seth Everett
(1:35 PM)
He needs to find his stuff... and I think he'll come around.... I don't buy the NY stuff that Schilling said on my show last week.
Uri S. Andrasofszky (in the good old U.S.A.)
With the World Cup just a month away, do you think Bob Bradley should go with a 4-4-2 formation or a 4-5-1 formation and if a 4-5-1 formation, who would your lone striker be?
Seth Everett
(1:36 PM)
Nice soccer question! It all depends on Charlie Davies' health. If he can return, then i'd go 4-4-2. If not that Jozy is the only striker.
Chris (Bayonne)
Seth, do you think security at Yankee Stadium will start tazering drunks that run out on to the field??
Seth Everett
(1:38 PM)
i doubt it. its funny how different the Yankee security is, compared to other cities across the country. I've been to 24 of the 30 MLB stadiums.... Milwaukee, Colorado, so polite in escorting fans. San Fran too!
Mitch (LA)
Don't you think its easier to get a Bosh to come to the Knicks if he was signing JJ with him? Also what was the point of trading Jefferies if you dont sign two max guys?
Seth Everett
(1:39 PM)
you can sign the 2 max guys, just not in the same year.... Johnson/Bosh doesn't have the same cache' that Melo would have this year.
dd (302)
yanks are playing great this season do you see a 28th title in the works for this season thanks
Seth Everett
(1:40 PM)
Well, they look great. But I'm not printing playoff tickets just yet. Well, actually, they're making the playoffs... Who am I kidding?
Ross (Walterboro, S.C.)
Using the tazer has shown that it prevents officers from getting hurt and missing time from being on the streets and prevents subjects from sustaining injuries. It is alot safer then being tackled and having the chance of receiving more serious injuries. I would fully support it in any stadium of any sport. It works.
Seth Everett
(1:41 PM)
Then the real question is, how many injuries have been sustained from guys running onto the field? And what officers are getting hurt on baseball fields?
Jack (DA U)
How much longer cna you see the core 4 of the yankees staying together and continuing to be dominate?
Seth Everett
(1:42 PM)
3 of them will. Jeter will re-sign. So will Rivera.... and Posada will catch less, but still be on the team. Pettitte to me, will retire after this season.
Stephen (San Francisco)
Melo is not the guy the knicks need. We need Lebron. If not Lebron, then Donnie needs to restock with the draft, which means buying a draft pick in the first round this year. JJ and Bosh won't get us a championship. Lebron and Bosh would. What say you?
Seth Everett
(1:42 PM)
He needs to sign 2 MAX players, & can't settle for anything less. And i'd be shocked if Lebron signs with the Knicks.
Craig G. (Fairfield, California)
Do you think the Mets have any horrible contracts that will prevent them from adding players this season?
Seth Everett
(1:48 PM)
Plenty of bad contracts.... but that's not the problem.... I just don't know if they are 1 player away.... and what they have to trade for that player?
Edward R. Murrow (Brooklyn, NY)
If Jeff Francoeur gives good soundbites like you say, how come you did not play the audio of him defending Jerry Manuel on the Monday show following the original Baseball Tonight show. You played your own soundbite from Baseball Tonight but did not bother to play Francoeur's audio. Do you find it easier to put words into his mouth like "silly" and "questioning?" How very Fox News of you.
Seth Everett
(1:50 PM)
actually, you don't have all your facts.... I went to the ballpark and talked to Francoeur myself, and played his interview the next day. Jeff & I cleared the air. I stand behind what I said,
Marc (Charlotte)
If the kid didn't want to get tased, then he should have respected the rules of the stadium and the word of the officers who asked him to stop. The kid was an idiot. He broke the law, didn't listen to the officer, and as a result was tased.
Ross (Walterboro, S.C.)
It shouldn't be how many officers have been hurt chasing subject's on the field, it should be them as well as the athletes being protected. If you look at the statistics of how many officers have sustained injuries during chases on the streets, the workers comp numbers add up. The city should be paying for their officers to be on the streets. Not recovering from injuries. I've been laid up due to injury before the tazer was a tool we used and if I would have had it, the chase would have ended immediately instead of me suffering a torn ACL and being out of work as well as not enjoying activities with my family. I'm glad to see that all of the espn personnel have supported this use fo force. You guys keep up the good work.
Seth Everett
(1:52 PM)
agreed. but what injuries happen directly ON a baseball field?
Melvin (Bronx, NY)
Why did Cashman even trade for Vasquez in the first place? He came in 4th in the Cy Young in the National League, but thats the NL. Look at Smoltz came to Boston got rocked went to the Cardinals lights out. NL is a much weaker league. Why bring him back?
Seth Everett
(1:52 PM)
he got him for a steal! Melky was a 4th outfielder.... It was a smart deal, and Vasquez has great stuff.... just needs to turn it around.
JC (Clearwater, FL)
Hello Seth, there are way to many people worried about Javy Vasquez in here. Right now he's there 5th starter on a team that has WS aspirations. If I am a Yankee fan I wuld worry more of the health of you aging vets. Old guys don't heal that fast when there not juicing (*sneezing*Arod)..lol.
Seth Everett
(1:54 PM)
great point! and by the way, I love Clearwater!
Marc (Charlotte)
So if they tackle him and the kids breaks his arm, do you make the same argument?
Seth Everett
(1:56 PM)
When has that happened?
Ryan (NYC)
Why is no one bringing up the CG deal for austin jackson...in the past years yanks pulled out of trade talks when they wanted austin jackson and now u give him up and more for Cg who cant hit lefties...austin jackson is primed for greatness and he is showing it in detroit...and btw damon can still hit but we took Johson instead...
Seth Everett
(1:57 PM)
in the Yankees defense, Jackson was projected to be a solid major leaguer, but not better than Granderson. I'd be surprised if Jackson maintains this level.
Edward R. Murrow (Brooklyn, NY)
Correction, I do have all the facts in regards to Jeff Francoeur and that is why I specifically asked why you did not play the audio of Jeff Francoeur defending his manager on that specific Monday before you made you big Yalta Conference announcement.
Seth Everett
(1:57 PM)
Because I would rather have him addressing me personally. I thought that was more appropriate.
Melvin (Bronx,NY)
Yes he did get him cheap, but look what a headache the Yankees have on their hands now. Vasquez has great stuff but not mentally prepared for NY.
Seth Everett
(1:58 PM)
I think its too early to say that.... I think he needs to pitch more, and not be skipped on Friday.
pete (SI )
Seth, I go into work late so I can listen to you on my drive in, when I get to work I sit and read your chat all day...if and when I get canned are you going to hire me?
Seth Everett
(1:58 PM)
haha.... good that u have your priorities in order!
Frank (NY)
Soccer, Horse Racing- Seth you are the most well rounded host in this town!
Seth Everett
(1:59 PM)
Well, my producer Scott at 1050, helped with the soccer question..... I just try and do the homework for this kind of job.
Joe (NY)
Whats happening Seth? Who do you think the Nets should target in free agency? I wouldn't mind them swooping in and grabbing a lee or boozer early while the focus is on Lebron, Bosh, Wade, Dirk etc.
Ross (Walterboro, S.C.)
Then the kid or his parents try and sue the officer and department for exsesive use of force. 5 seconds of imobility giving the officer time to aprehend the subject is better than the subject, an officer or athlete having the chance of sustaining ANY injury.
Seth Everett
(2:01 PM)
Let's continue this another time. Maybe on the radio? Or on Twitter (@Seth_Everett).
Seth Everett
(2:01 PM)
Thanks for all the questions, talk to you next Tuesday at 1pm ET.