Rank 'Em: Greatest Subway Series Moments
Created: May 18, 2010, 9:00 AM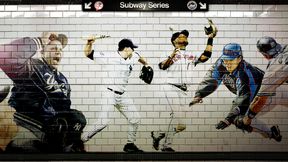 The modern Subway Series is in its third decade, and it's kept Big Apple baseball fans enthralled from the regular season all the way to the World Series.
We've selected 14 of the most entertaining or excruciating moments -- depending on whether you're a Yankees fan or a Mets fan -- and we want YOU to help us decide which of them outshines them all.
Hover your mouse over the images below for more details, then rank your favorite moments by dragging the thumbnails over to the right.
For a closer look at the moments we've selected, click here to check out our photo gallery.
- Matt Marrone, ESPNNewYork.com
Rank 'Em: Subway Series Moments

Loading...

&nbsp