Rank 'Em: New York's Most Loathed Sports Figures of 2010
Created: December 21, 2010, 5:27 PM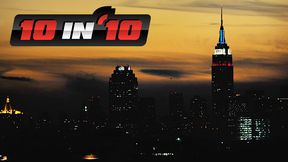 This is New York. If you can make it here ... well, you know the song. But if you can't make it here -- or don't want to come here in the first place? Well, we didn't want you, anyway.
We polled our writers and editors to make our top-10 list of the most hated sports figures in New York this year -- which you can view here -- but we're much more interested in what you think.
Hover your mouse over the images below for more details, then rank your favorite moments by dragging the thumbnails to the right.
If you want more info on any of the candidates below, click here to check out our photo gallery.
-- Matt Marrone, ESPNNewYork.com
Rank 'Em: N.Y.'s Most Loathed

Loading...

&nbsp