Rank 'Em: New York's Top 10 Sluggers
Created: July 11, 2011, 2:56 PM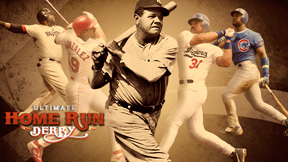 New York baseball has certainly had its share of big bats.
Who do you rank as the Big Apple's Ultimate Home Run Derby king?
Read our list of top 10 home run hitters, and then drag and drop the images below to make your own.
Total SportsNation Votes:

542
How are the points calculated?
On a poll with 10 options, a No.1 ranking equals 10 points, a No.2 ranking equals 9 points, etc. The item with the most points will be ranked first.