Thanksgiving, like a lot of holidays and vacations that are presented as a kind of an extended nap and snack time for adults (lies!), is stressful. It can seriously feel like a combination of a senior year final and a social minefield. All you want to do is scarf down some turkey and watch football, but half the family wants to watch "A Charlie Brown Thanksgiving" (again) and the other half is engaged in an incoherent political argument that somehow started as a conversation about when you're going to get married and settle down. We hope you make it through, because if you do, the reward is pumpkin pie.
Rank 'Em: Is eating turkey the best part of Thanksgiving? What about nap time?
---
Does your inner Bobby Flay emerge?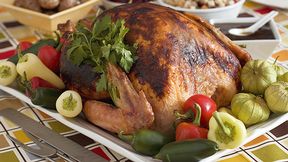 When it comes to the star of the Thanksgiving show, do you like to get creative with the preparation or just roast it and carve it?

---
What is the best supporting food?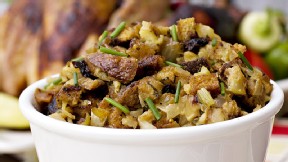 Every good team needs role players, but when it comes to Thanksgiving, what part of the spread is the unsung hero?

---
The gift that keeps on giving?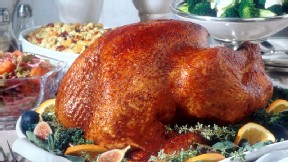 Woe to the host who doesn't buy a big enough bird. One of the joys of Thanksgiving is the leftover turkey sandwich.

---
Will you have to fight for the remote?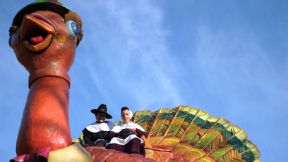 This could be Packers-Lions or Steelers-Ravens, but it isn't. Oh well. There's always the old non-HDTV in the basement.

---
Should tradition trump variety?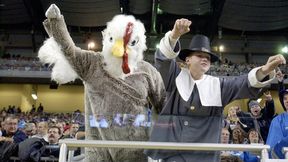 The Cowboys have played on Thanksgiving for nearly 50 years, and they're newcomers to the day compared to the Lions.

---
What about Black Friday?
Naps are another Thanksgiving tradition, but do you need the extra rest to get up and out of the house in order to spend some cash Friday?