New York Giants defensive back Cooper Taylor has a nice two-bedroom, two-bath apartment conveniently located less than one mile from MetLife Stadium in New Jersey, site of Super Bowl XLVIII in February. Because the Giants will not be playing in the game, Taylor has decided to list the apartment for Super Bowl week for the low, low price of $9,000 and skip town to avoid the "madhouse," as he puts it. Would you do the same? And where would you go with a $9,000 travel budget?
---
Stay or go?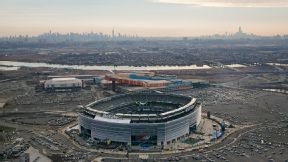 If things go badly at Super Bowl XLVIII with the weather wreaking havoc on the festivities, it could be the first and last time New York/New Jersey hosts a Super Bowl.

---
Good neighbors?
Madison Square Garden and Staples Center may bring a wider variety of entertainment, but Wrigley and Fenway could be a little homier and less hectic year-round.

---
Try to pack light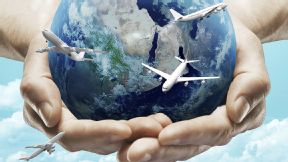 Sure, a large chunk of your budget would go to the airline ticket to get you to the other side of the globe, but plenty would be left over for the adventure of a lifetime.