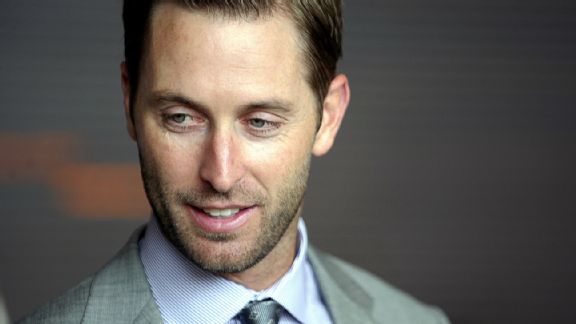 Max Faulkner/Getty Images
Noted handsome person Kliff Kingsbury -- who looks an awful lot like post-"Notebook" Ryan Gosling -- knows that the world of college football recruiting is cutthroat. So cutthroat, then, that he admitted to Dan Le Batard on his radio show that he even lets the single moms of recruits flirt with him.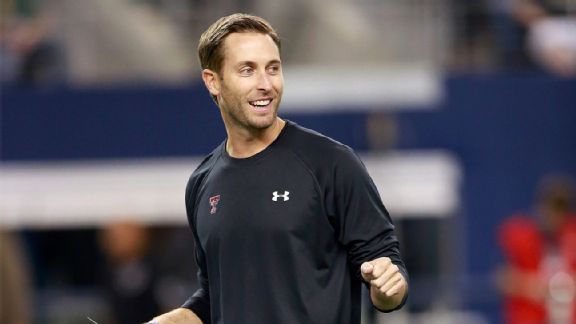 Tim Heitman/USA TODAY Sports
Kingsbury, who is dreamy, said "You've got to play to your strengths. So I kind of encourage that a little bit. It's part of the deal." We're not sure this is fair to coaches who don't have such gorgeous eyes or tastefully-maintained stubble or impeccable fashion sense, but...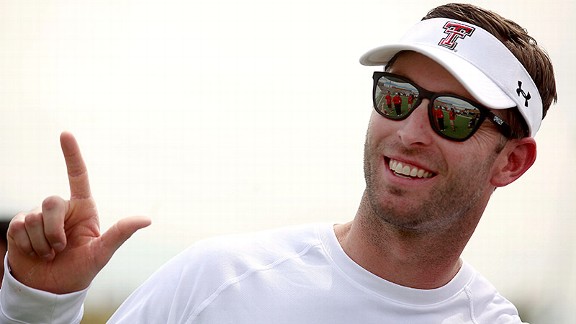 AP Photo/Lubbock Avalanche-Journal
... we honestly forgot what we were talking about. Give us a minute.