Players for the Los Angeles Clippers -- whose owner, Donald Sterling, purportedly made racist comments that were caught on tape -- made their statement Sunday before Game 4 against the Warriors without saying any words. They met at midcourt, discarding their shooting shirts and revealing warm-ups that had been turned inside-out to hide the team's name: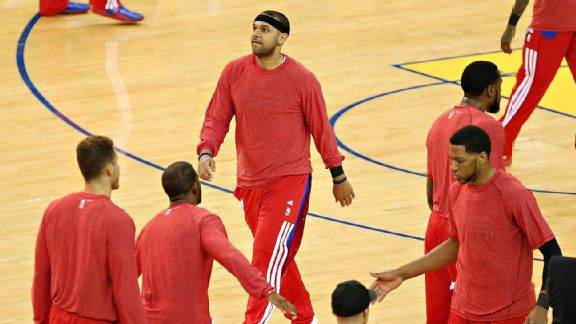 Kelley L Cox/USA TODAY Sports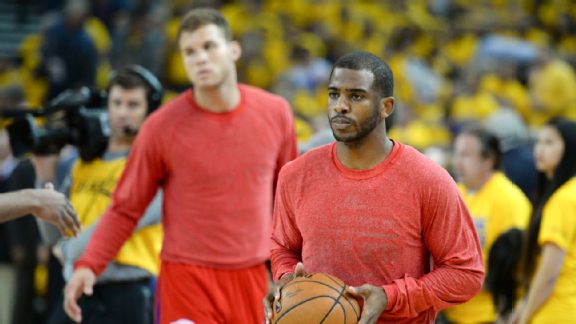 Kyle Terada/USA TODAY Sports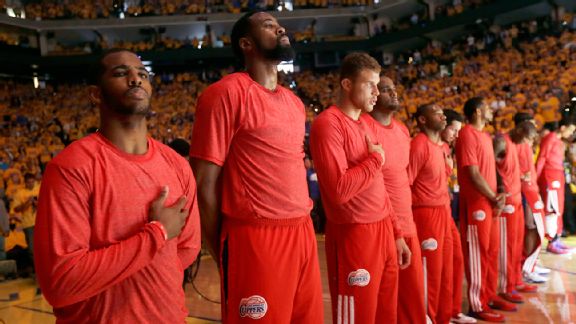 AP Photo/Marcio Jose Sanchez
The players weren't alone, as Warriors fans made their voices heard at Oracle Arena: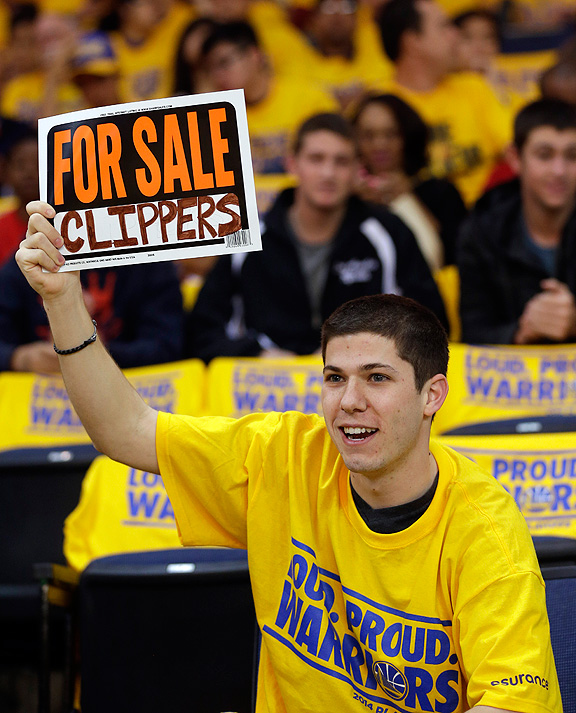 AP Photo/Marcio Jose Sanchez

Good thing the Clippers owner isn't here to witness that. #DubNation #BeatLA pic.twitter.com/3quh433cma

— Jeremy Gordon (@JeremySF) April 27, 2014
Add this to another wordless statement made by Clippers center DeAndre Jordan, who posted an image of an all-black screen to Instagram on Saturday:
The NBA is looking into Sterling's comments. Commissioner Adam Silver said the league will move "extraordinarily quickly" in its investigation.