Get ready to see Michael Vick in a whole new light. Well, with a whole new number is more like it, as the new New York Jets quarterback will no longer don the No. 7 he's sported since high school. Instead, he's willfully switching to the No. 8; incumbent quarterback Geno Smith will continue as the team's No. 7.
In doing so, Vick will join this list of famous names to switch jersey numbers during their career. Some of the new numbers became the new normal. Others still look weird. Check it out:
Michael Jordan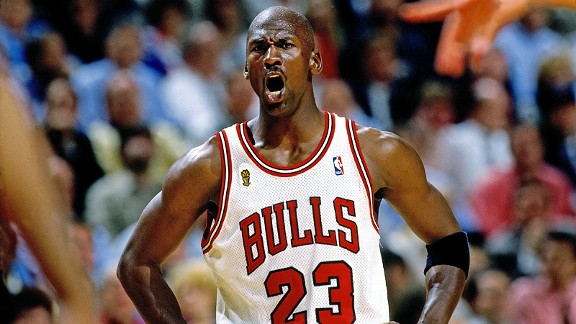 Andrew D. Bernstein/NBAE/Getty Images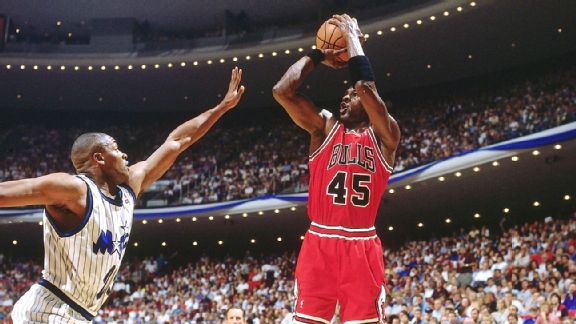 Nathaniel S. Butler/NBAE via Getty Images
Perhaps the most famous number switch. Jordan always wanted to wear No. 45, but in high school, his brother already had that number. So he (sort of) halved it to 23, kept it until his first retirement, then finally put on the 4-5 when he returned late in the 1994-95 season. Of course, that didn't last long.

LeBron James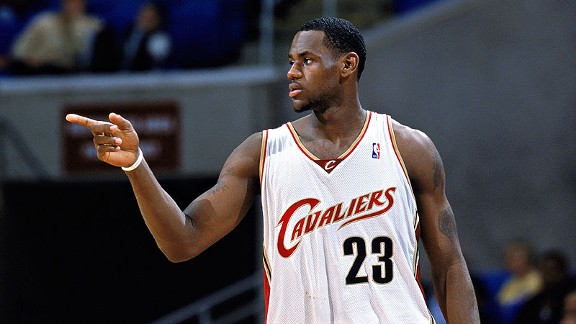 Garrett Ellwood/NBAE/Getty Images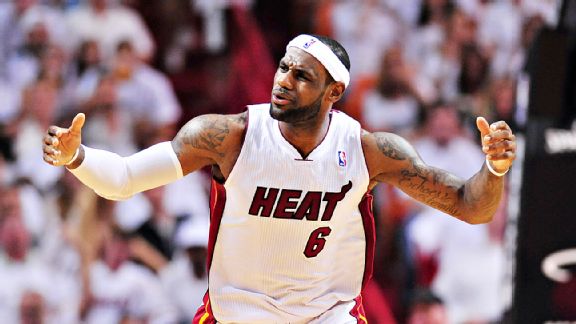 Steve Mitchell/USA TODAY Sports
After donning that famous No. 23 himself through high school and with the Cleveland Cavaliers, James cast that aside for the No. 6 when he moved to the Miami Heat. But the destination change wasn't the reason; he actually planned to lose 23 -- out of respect to Jordan -- no matter where he played in 2010-11.
Kobe Bryant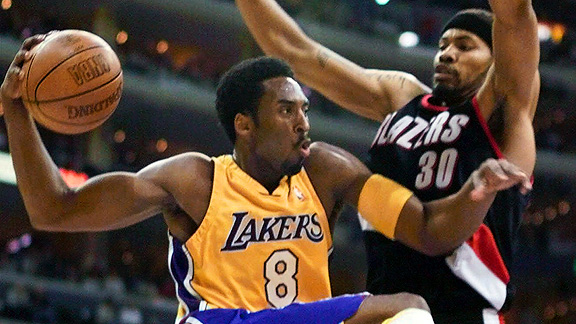 AP Photo/Mark J. Terrill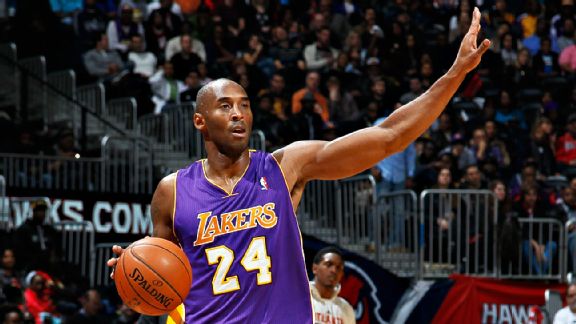 Kevin C. Cox/Getty Images
Bryant wore 24 early in his high school career but switched to the 33 that is now retired. Of course, Kareem Abdul-Jabbar's No. 33 was retired by the Los Angeles Lakers, so Bryant went with No. 8 (which he wore as a kid in Italy) until the switch to 24 in 2006.
Charles Barkley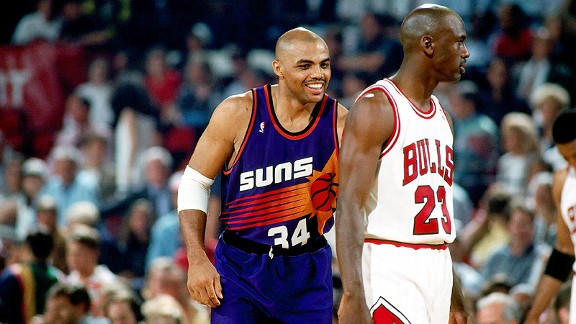 Andrew D. Bernstein/NBAE/Getty Images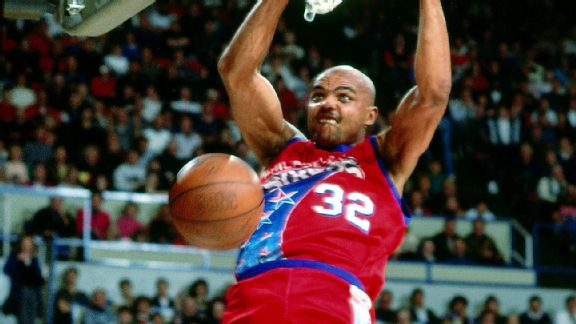 Brian Drake/NBAE via Getty Images
Barkley famously wore 34 with the Philadelphia 76ers and later with the Phoenix Suns. He also switched to 4 after a late-career move to the Houston Rockets. But his most notable change came in 1992, when Barkley made a temporary switch to the No. 32 to honor friend Magic Johnson. Kudos to the Sixers; the number had belonged to Billy Cunningham and been retired, but the team let Barkley wear it anyway.
Shaquille O'Neal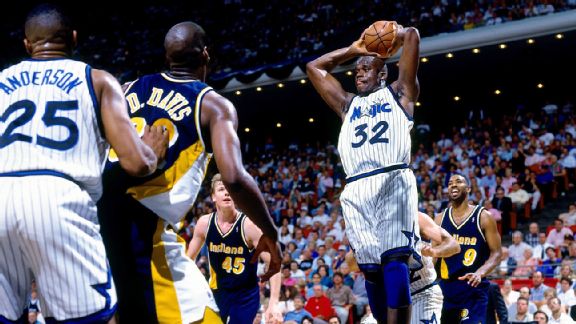 Nathaniel S. Butler/NBAE/Getty Images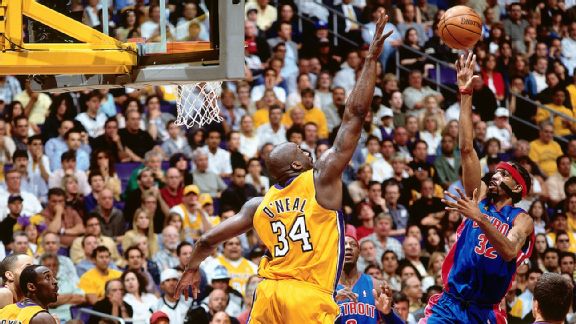 Nathaniel S.Butler/NBAE/Getty Images
Speaking of Magic's No. 32, O'Neal couldn't wear it when he moved to the Los Angeles Lakers in 1996. He later switched back to 32 with the Miami Heat and Phoenix Suns, then wore 33 with the Cleveland Cavaliers and 36 with the Boston Celtics.
Karl Malone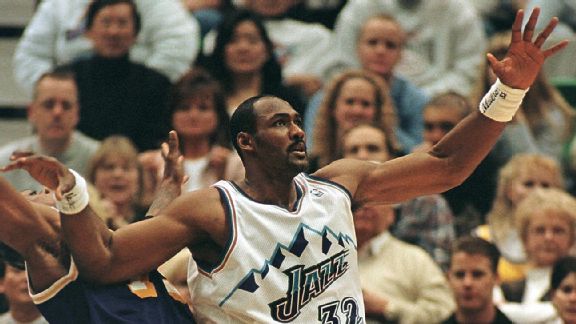 George Frey/AFP/Getty Images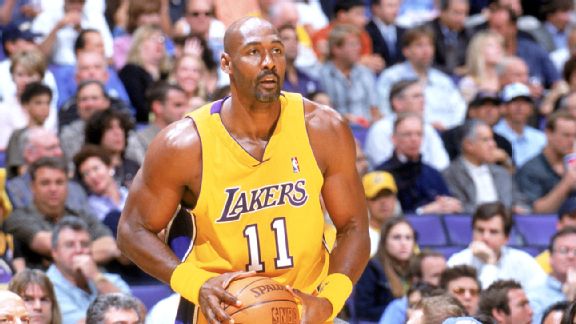 Andrew D. Bernstein/NBAE via Getty Images
See above, except Malone wore 11 with the Lakers.
Patrick Ewing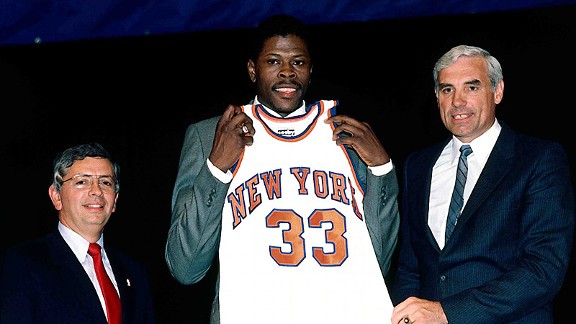 Noren Trotman/ NBAE/ Getty Images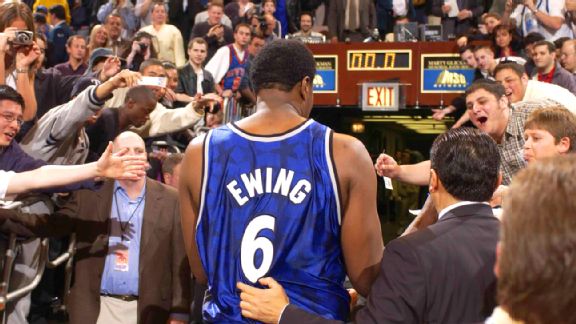 Nathaniel S. Butler
Ewing moved to the Orlando Magic for the final season of his career. With Grant Hill already wearing No. 33, the legendary center wore the number of another legendary center (Bill Russell).
Julius Erving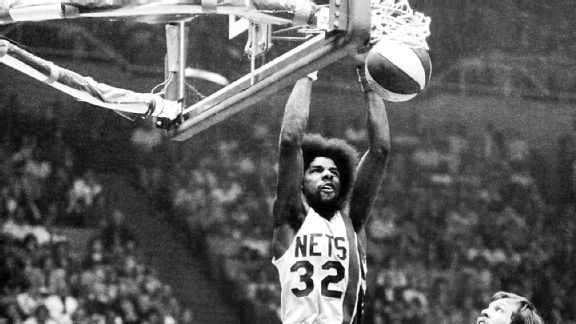 Dan Farrell/NY Daily News Archive/Getty Images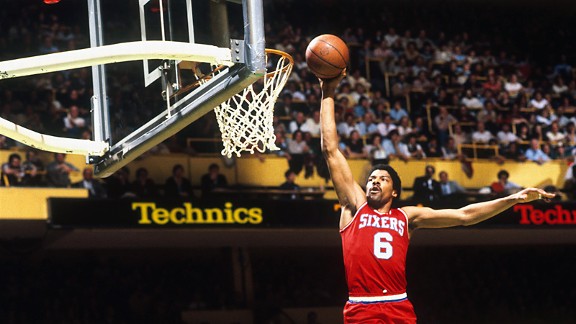 Focus on Sport/Getty Images
The No. 6 seems to be a pretty popular landing spot for NBA stars; when Dr. J left the ABA's New York Nets for the NBA's Philadelphia 76ers, he traded in No. 32 for the product of its digits.
Kevin Garnett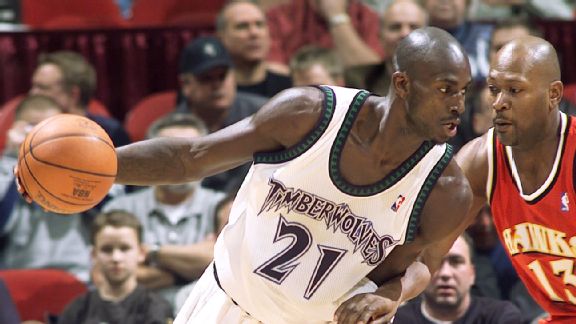 Scott Cunningham/NBAE/Getty Images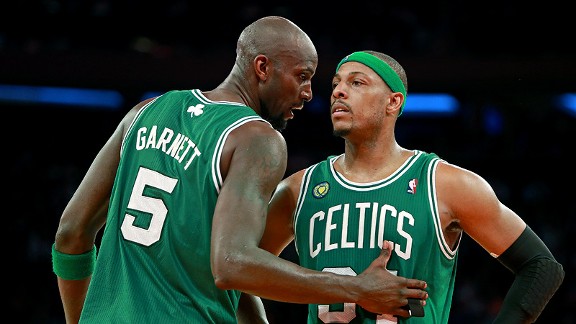 Jim Davis/The Boston Globe/Getty Images
Just like with the Lakers, finding a number with the Boston Celtics is difficult. So when he was traded from the Minnesota Timberwolves, Garnett traded in his 21 (Bill Sharman's retired number) for the No. 5 (he now wears No. 2 with the Brooklyn Nets).

Alex Rodriguez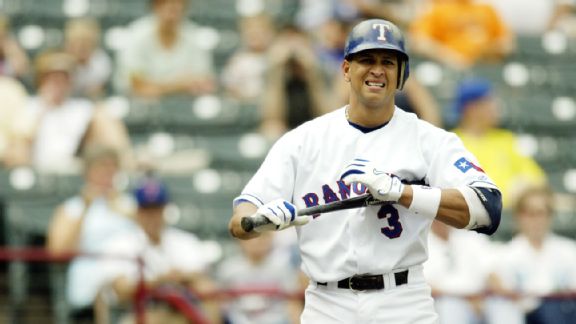 Ronald Martinez/Getty Images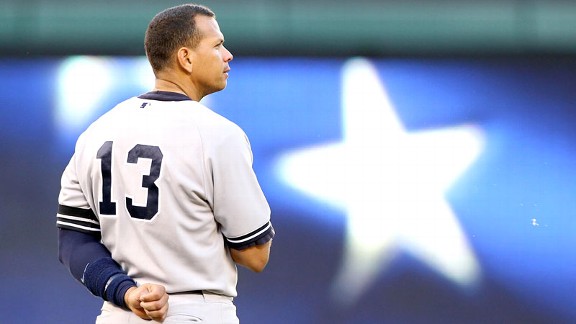 Matthew Emmons/USA TODAY Sports
A certain famous "Bambino" wore No. 3 with the New York Yankees. So when Alex Rodriguez moved from the Texas Rangers in 2004, he added a 1 in front of his old jersey number.
Joe Montana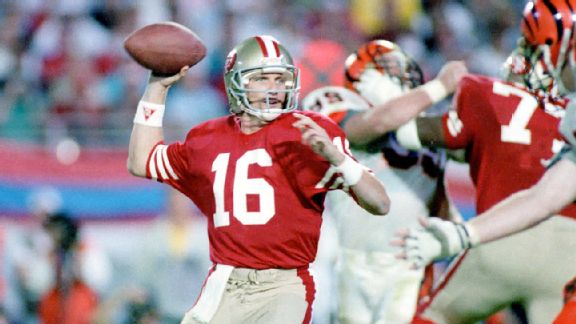 USA TODAY Sports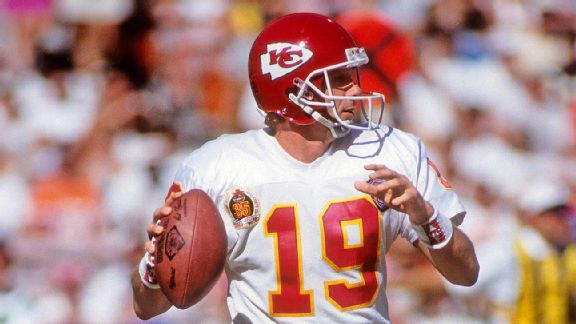 Focus on Sport/Getty Images
Montana is considered by many the greatest quarterback of all time, but when the former No. 16 made a late-career move to the Kansas City Chiefs, he had to trade in that jersey; it belonged to Super Bowl-winning QB Len Dawson before its retirement.
Randy Moss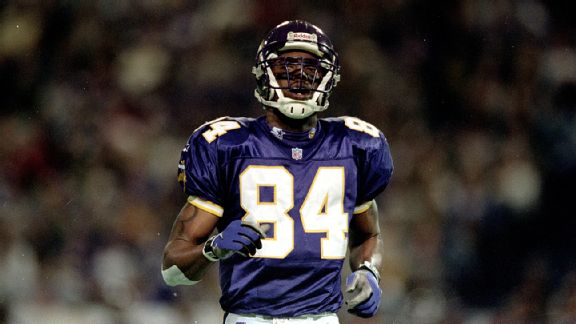 Elsa Hasch/Getty Images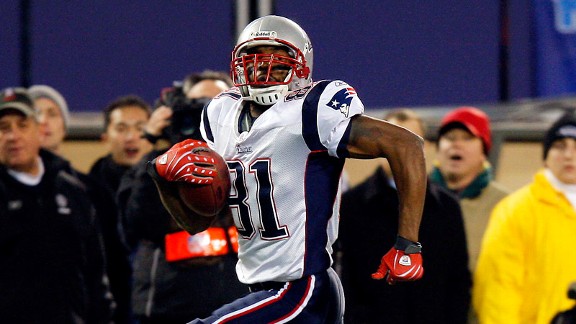 Jim O'Connor/USA TODAY Sports
Like Vick and Ewing, Moss didn't force incumbent number-wearers to give up their digits. Jerry Porter (Oakland Raiders) and Ben Watson (New England Patriots) already wore the No. 84, so Moss went with 18 in the Bay Area and 81 in Greater Boston before returning to his original with the Tennessee Titans in 2010.
Dale Earnhardt Jr.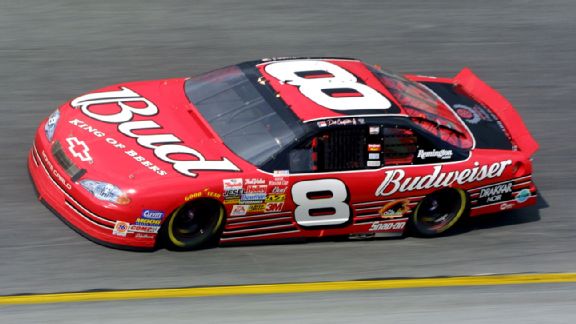 Kevin Kane/WireImage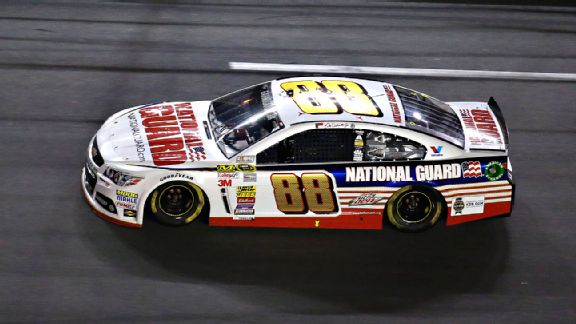 AP Photo/John Raoux
Numbers are a bit different in NASCAR, as they're owned by teams. So when Dale Earnhardt Jr. moved from Dale Earnhardt Inc. to Hendrick Motorsports, he couldn't take No. 8 with him. Instead, he took over the No. 88 once driven by legends Bobby Allison, Dale Jarrett and many more.
Ray Bourque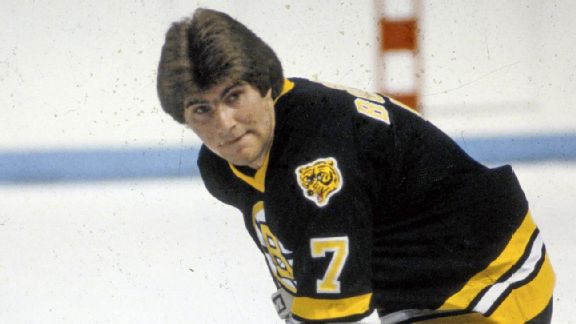 Denis Brodeur/NHLI/Getty Images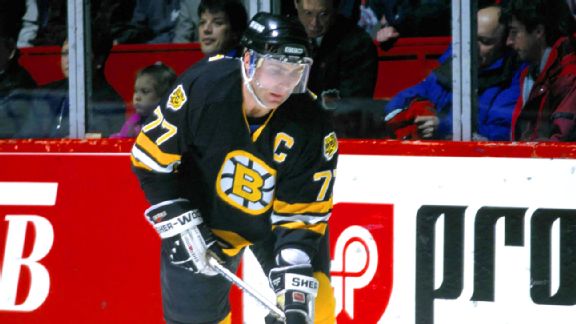 Denis Brodeur/Getty Images
Phil Esposito wore No. 7 with the Boston Bruins. So, too, did Bourque at the start of his career; it hadn't been retired when the defenseman took the ice, but, in 1987, Bourque participated in Esposito's famous jersey retirement ceremony, in which Bourque took off that No. 7 to reveal the No. 77 he would wear for the rest of his career.