People go to the Kentucky Derby for the race, but they stay for the hats. The Derby has been a chance for some of the more eccentric or fashion-conscious attendees to outdo one another with the craziest possible hat designs. Here are our 10 favorites:
This hat, worn by Patty Ethington of Shelbyville, Kentucky, at the 2009 Derby serves multiple purposes -- it looks great, shades her from the sun, and in a pinch, can be used to pick up faint radio transmissions from alien civilizations.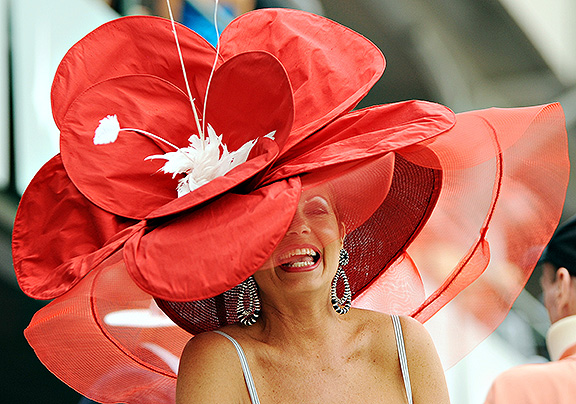 AP Photo/Patti LongmireThe Kentucky Derby might be the only place you can wear a hat like this and
not
be the center of attention.
This woman at the 2012 Derby was considerate enough to provide hats for the flamingos temporarily residing on her headpiece.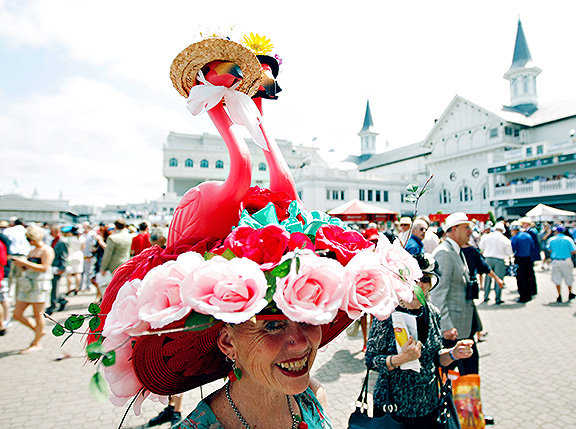 Jeff Haynes/Reuters
Mannequins are a little creepy in general, so when April Pauly strapped a mannequin dressed as a jockey on top of her extravagant pinwheel hat at the 2013 Derby, we imagine it turned a few heads.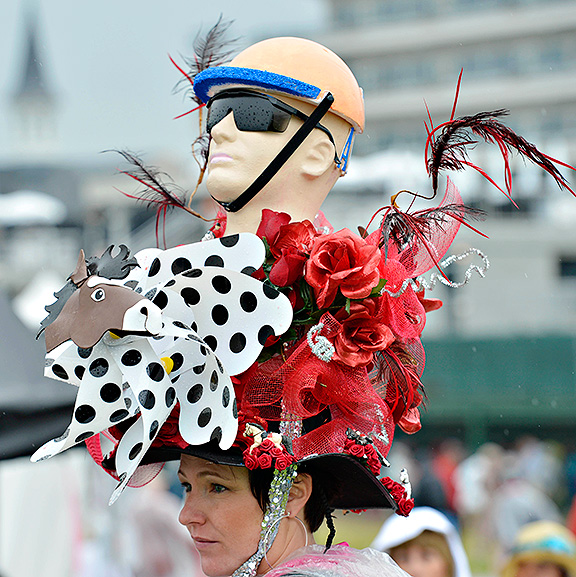 Jamie Rhodes/USA TODAY Sports
A garland of 554 roses is presented to the winner of the race -- a fact Charles Matasich of Proctorville, Ohio, seemed to be fully aware of at the 2004 Derby.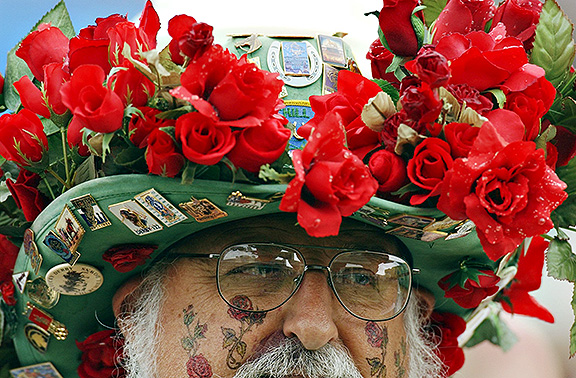 AP Photo/Darron Cummings
The Derby is a race, but it's also a big party. These fans at the 2013 Derby, who took the rose theme in an interesting direction, seem to have embraced the celebratory aspect of the whole thing.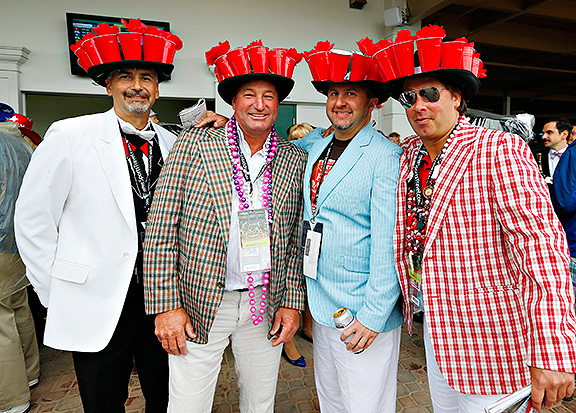 Jeff Haynes/Reuters
Tony Offlut is the unofficial master of massive Derby hats, as evidenced by the monstrosities he wore in 2002 and 2003.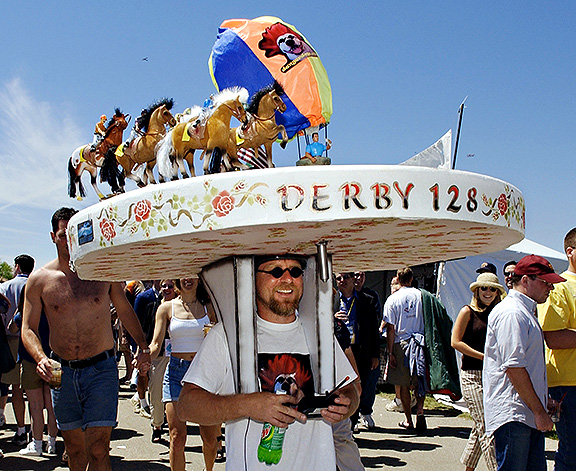 Jamie Rhodes/Reuters
If those remote controls operate moving objects on top of his giant headgear, well, then Tony deserves the all-time No. 1 post position on our list.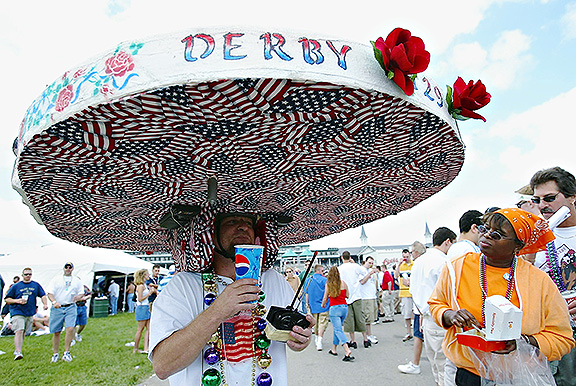 Jamie Squire/Getty Images
There's something about a bunch of grown men in dapper suits wearing balloon animal horse hats that struck a chord at the 2008 Derby. Well done, gents.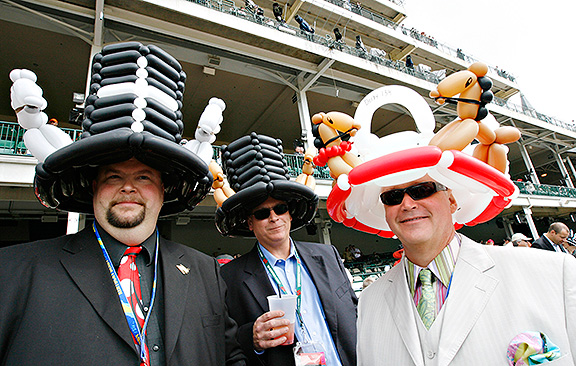 Jeff Haynes/Reuters
This race fan at the 2010 Derby definitely wins the non-traditional category. She'd be the envy of all her friends should the track suddenly turn into a swimming pool.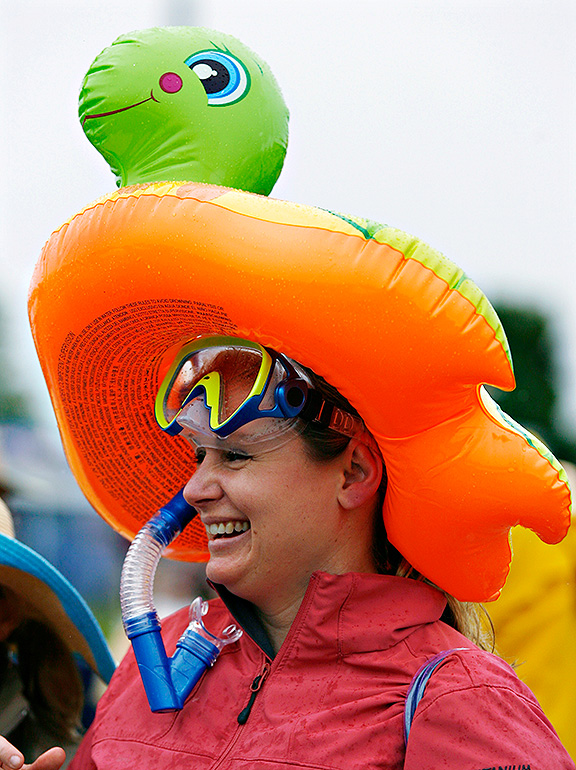 Matt Sullivan/Reuters
This man at the 2012 Derby has a sweet cigar, a distinctive personal style, and judging by the complex hat he's wearing, a very strong neck.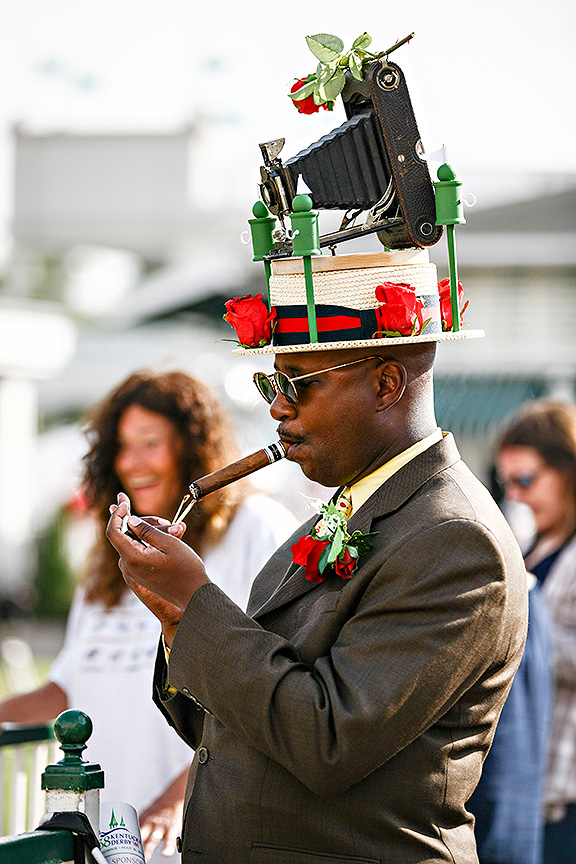 Robin Alam/Icon SMI