The ever-entertaining Nick Young might not be plying his trade in the NBA playoffs. But that doesn't mean he's had an anonymous early part of his offseason.
On Wednesday, he made a bold statement on Twitter re: the Lakers' vacant coaching gig:
I'll be the new coach

— Nick Young (@NickSwagyPYoung) May 7, 2014
Add that to the list of interesting things Young has done in April/May. It started on the ice, when the man they call Swaggy P drove the Zamboni during Game 3 of the Los Angeles Kings' first-round series with the San Jose Sharks. L.A. lost ... but stormed back to win the series after trailing 3-0.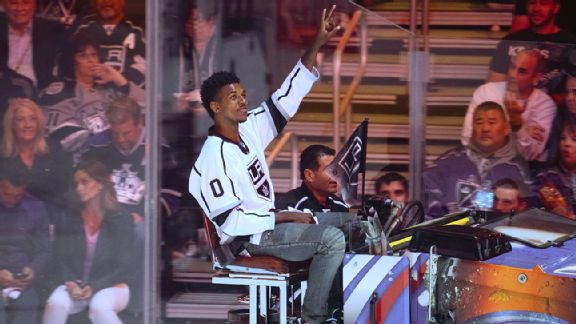 Noel Vasquez/GC Images
A day later, Young took to the field for L.A. County's other active non-basketball major sports team: the Dodgers, who let him and teammate Jordan Farmar throw out first pitches. Young's attempt was juuuuust a bit outside (Earth's orbit).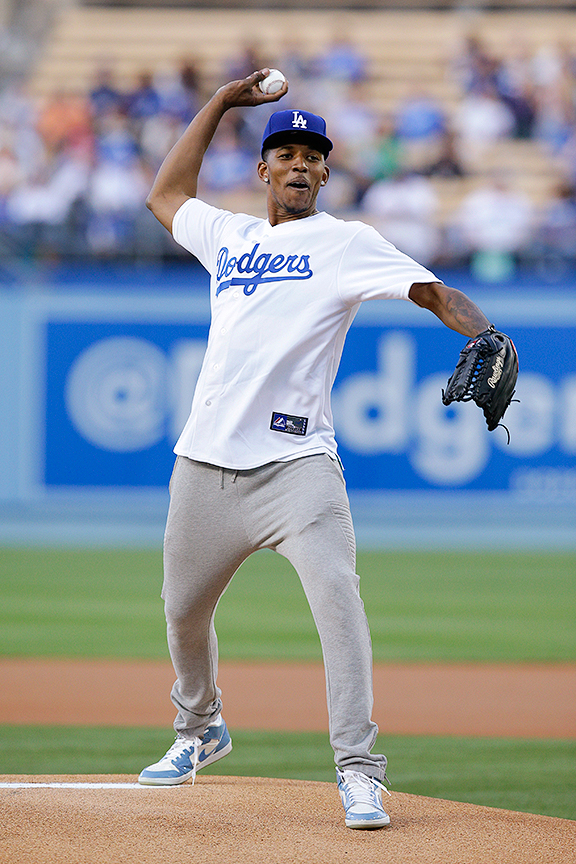 AP Photo/Jae C. Hong
Young and Farmar also spent some quality time in the dugout ...
... and in the clubhouse:
May Swaggy never stop.