Remember when Jadeveon Clowney absolutely destroyed Michigan's Vincent Smith, forcing a fumble and becoming one of the most popular highlights of 2013? Of course you do.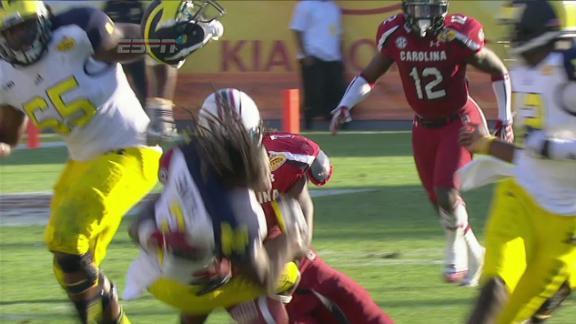 Do you know who else remembered Clowney's brutal hit? Michigan fullback Joe Kerridge's mom, who sent him this hilarious text during Thursday night's NFL draft:
Even my mom doubts me about @clownejd sack... Thanks mom @nfl pic.twitter.com/Wj4FGRlIjD

— Joe Kerridge (@JKerridge36) May 9, 2014
Moms -- one minute they're loving and supportive and the next they're serving up sick burns.