Twin sisters Chloe and Claire Gruenke were running in the Southern Illinois state track meet this past weekend when Chloe felt a pop in her thigh. Noticing her sister's discomfort, Claire hoisted her up on her back: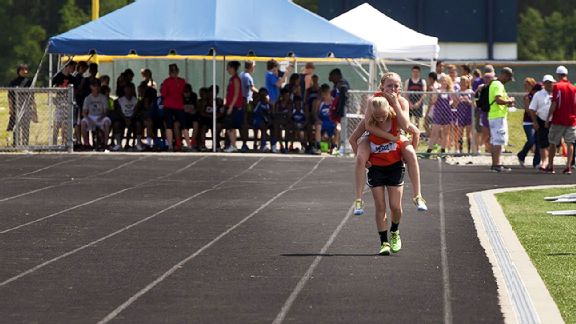 Lisa Rapp / Little Chics Pics
Clutching her sister's legs, Claire began to run the final 370 meters of their 800-meter middle school race for both of them: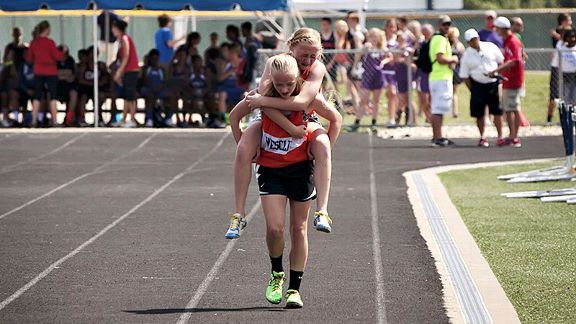 Courtesy of Lisa Rapp/Little Chics Pics
"It's about showing compassion, love and sportsmanship; even if you lose and help somebody, it's still worth it," Claire told St. Louis TV station KTVI.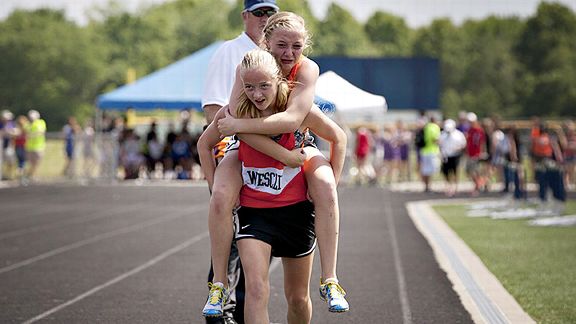 Courtesy of Lisa Rapp/Little Chics Pics
"We just watched breathlessly and luckily had glasses on because we all had tears in our eyes," Wesclin Junior High School coach Ted Crail added.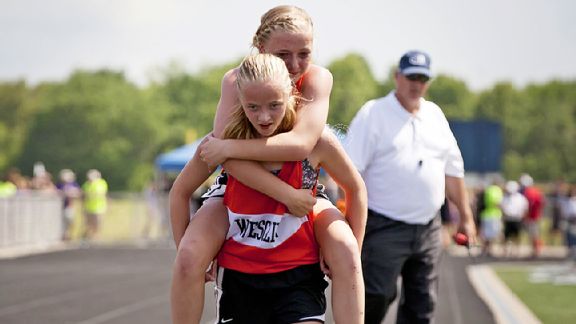 Lisa Rapp/Little Chics Pics
The 13-year-old twins finished the race last, but they showed you don't have to take home a medal to be a true winner.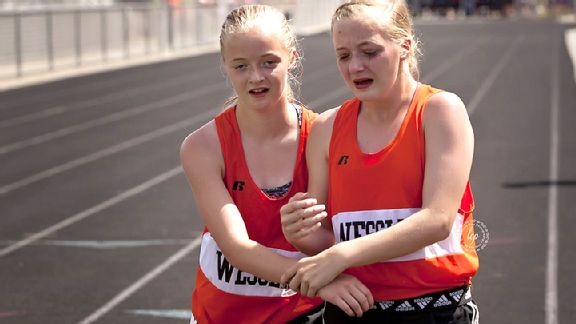 Lisa Rapp/Little Chics Pics
Comment »