Julian Edelman says it's over. Checkmate. Done. Rob Gronkowski has lost, and his former New England Patriots teammate has won the T-shirt-within-a-T-shirt battle: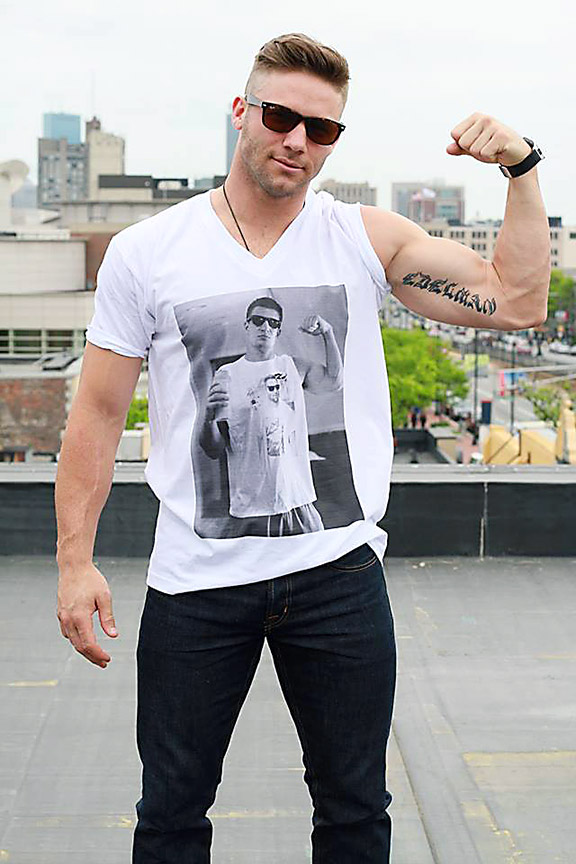 Credit: Facebook/Julian Edelman
For context: This dates back a few days when, inspired by the Macaulay Culkin-Ryan Gosling meta-shirt showdown ...
Let's get meta #ryangosling #macaulayculkin #shirt #pizzaunderground #mug pic.twitter.com/1SP8IZbKZM

— pizza underground (@cheesedayz) May 11, 2014
... Edelman made the first move:
pretty sure it's #goslingtyme @RobGronkowski pic.twitter.com/czvbaSMWrV

— Julian Edelman (@Edelman11) May 19, 2014
Gronk, of course, gamely joined in:
@Edelman11 forgot my sleeves at the gym #edelshirt #macaulaytyme #beastmode pic.twitter.com/ssECooZ12G

— Rob Gronkowski (@RobGronkowski) May 20, 2014
And now we have Edelman's response to the response. Surely this can't be over ... can it?