Sports fans are likely familiar with the "put the team on your back" expression, but what Hunter Gandee did over the weekend takes that concept to a new level. The Michigan teen carried his 7-year-old brother, Braden, on his back for 40 miles to raise awareness of cerebral palsy, the muscle disorder that renders Braden unable to walk without assistance. The movement, named The Cerebral Palsy Swagger and first brought to our attention by MLive.com's Michael Niziolek, started Saturday morning from Bedford Junior High School in Temperance, Michigan, and ended with a tap of the "Go Blue" banner hung for the Gandee brothers near the University of Michigan's wrestling center on Sunday afternoon.
Hunter, 14, trained for weeks to prepare for carrying his 50-pound brother:
Melanie Maxwell/MLive.com
He wanted to show people a face of cerebral palsy and the need for innovation in treatment and mobility devices. The harness seen here was specially designed by one of Braden's therapists:
AP Photo/Chris Asadian
"I can't even describe to you how special [Braden] is to me ... He's always there for me. I really just wanted to give back to him in some way," Hunter told The Associated Press.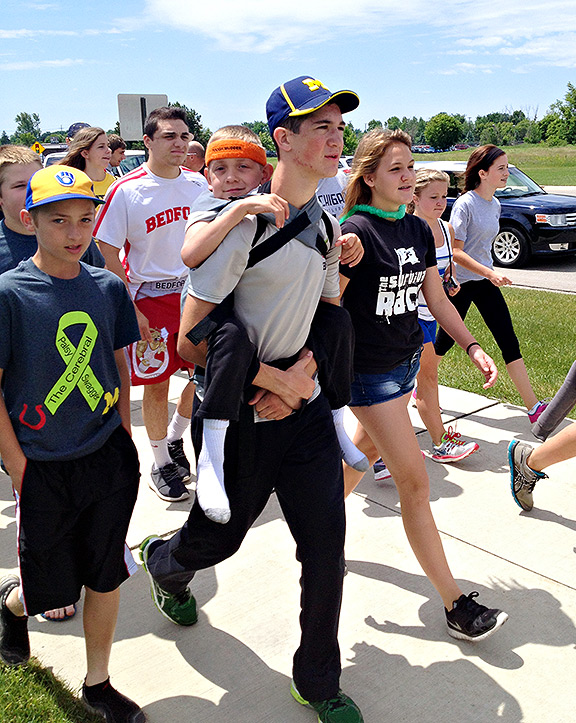 AP Photo/Mike Householder
As Hunter and Braden approached the finish line, they were surrounded by tons of supporters:
Sam Janicki Photography
With one final burst of exertion, Hunter lifted his brother to touch the "Go Blue" banner and signify the end of their trek: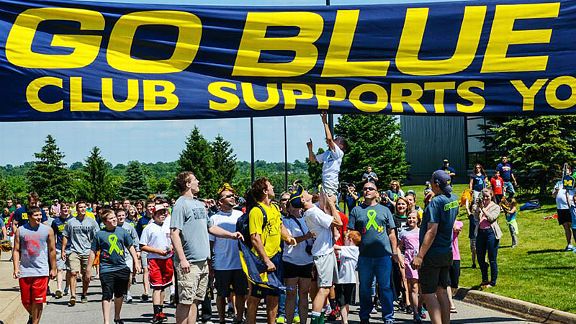 Sam Janicki Photography
Their journey completed, the boys posed with family and the Michigan wrestling team:
Sam Janicki Photography
Philadelphia may be the City of Brotherly Love, but Hunter Gandee is the face of it: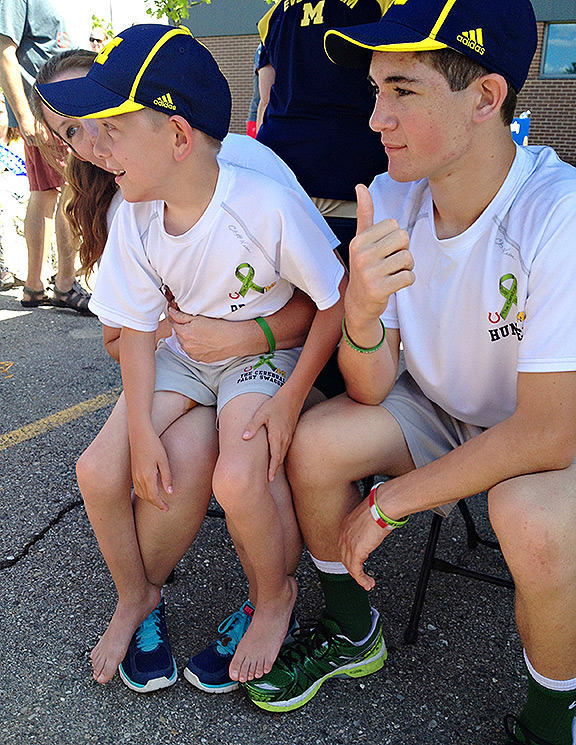 AP Photo/Mike Householder
Comment »