With less than two months left before the 2014 college football season officially kicks off, ESPN The Magazine is looking for some help in planning its July 24 football issue. In homage to the new playoff system set to debut this season, The Mag has set up a mini bracket for each of the five storylines it is looking forward to the most. Each bracket will be based on the poll question spawned by the five storylines. We have seeded our top four answers for each question and two rounds of voting will determine the fans' winners, which will be published in The Mag's football issue. Vote now!
---
RUNNING BACKS: Gurley vs. Marshall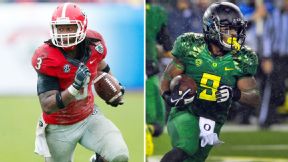 Todd Gurley and Byron Marshall have both missed just three games in two seasons.

---
RUNNING BACKS: Gordon vs. Yeldon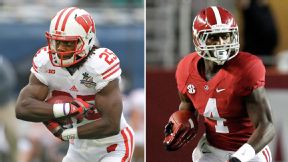 Melvin Gordon ranked second in Big Ten in rushing, while T.J. Yeldon was third in the SEC.

---
QUARTERBACKS: Coker vs. Stoudt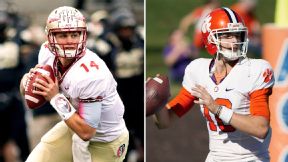 Bama's Jacob Coker and Clemson's Cole Stoudt take over teams that finished 2013 in the top 10.

---
QUARTERBACKS: Allen vs. Mason
Kyle Allen takes over for Johnny Manziel, while Hutson Mason replaces Aaron Murray.

---
COACHES: Sarkisian vs. Harsin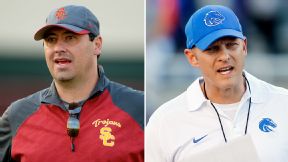 Steve Sarkisian returns to USC as the head coach; Bryan Harsin coached at BSU from 2001-10.

---
COACHES: Franklin vs. Strong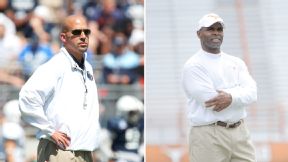 PSU is James Franklin's second head-coaching job; Charlie Strong won two Big East titles in three years.

---
UPSETS: Wisconsin or Oklahoma State?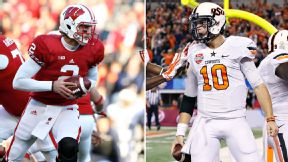 Since 2009, in nonconference play, Wisconsin has gone 18-2, while Oklahoma State is 15-2.

---
UPSETS: Appalachian St. or West Virginia?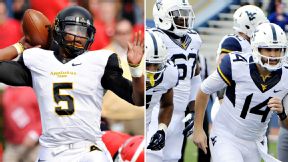 Appalachian St. upset Michigan in 2007, while WVU is 17-3 in nonconference since '09.

---
SURPRISES: Florida or Texas Tech?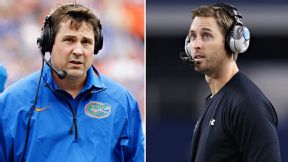 Florida has one .500 or below season since 1987, while Texas Tech has one since 1994.

---
SURPRISES: Michigan or Louisville?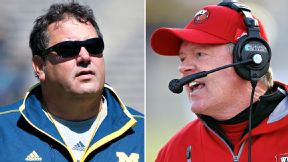 Michigan has one .500 or below season since 1984, while Louisville has three since 1997.