Joey Chestnut failed to break his record of 69 hot dogs eaten in 10 minutes at this year's Nathan's Hot Dog Eating Contest, but his 61 was enough to claim his eighth straight title. And he got engaged to boot! And you thought your Fourth of July was good!
Does all this talk of hot dogs have you firing up the grill? If you had to compete in an all-you-can-eat contest, what food would you choose? Cast your votes!
---
HOT FOR HOT DOGS?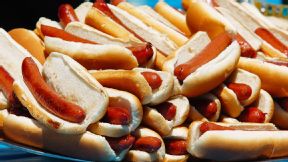 The National Hot Dog and Sausage Council (yeah, that's a thing) says Americans consume a whopping 7 billion hot dogs each year. And that's just between Memorial Day and Labor Day.

---
MUSTARD OR KETCHUP?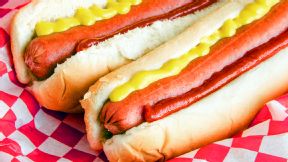 You probably thought ketchup was the most popular condiment in the United States. You'd be wrong. Turns out it is mayonnaise. But the real headline? The meteoric rise of hot sauce.

---
RELISH?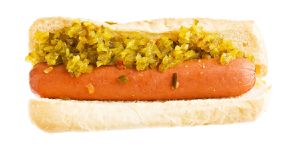 How about a relish road trip? Here is a handy list of 14 places with some seriously special relish ... Spicy, Zucchini, Red Onion, Roast Grill ... spread as far East as New Jersey and as far West as Chicago.

---
CHOW DOWN
Competitive eating champion Joey Chestnut doesn't just eat hot dogs. He also holds world records in deep-fried asparagus, pork ribs, steak, matzoh balls, bratwurst and hard-boiled eggs.