Remember when Cavs owner Dan Gilbert sent a letter to Cleveland fans calling LeBron's decision a "shameful display of selfishness and betrayal"? When he promised supporters that any town LeBron played for would own a "dreaded spell and bad karma" until he did right by Ohio? Well, Gilbert's message was removed from the team's website Monday after being accessible for four years.
For 4 years, Dan Gilbert's letter after LeBron's decision has been on team website. It appears it was removed today: http://t.co/O256mqVtNs

— Brian Windhorst (@WindhorstESPN) July 7, 2014
Here's what Gilbert's Comic Sans crackdown looked like: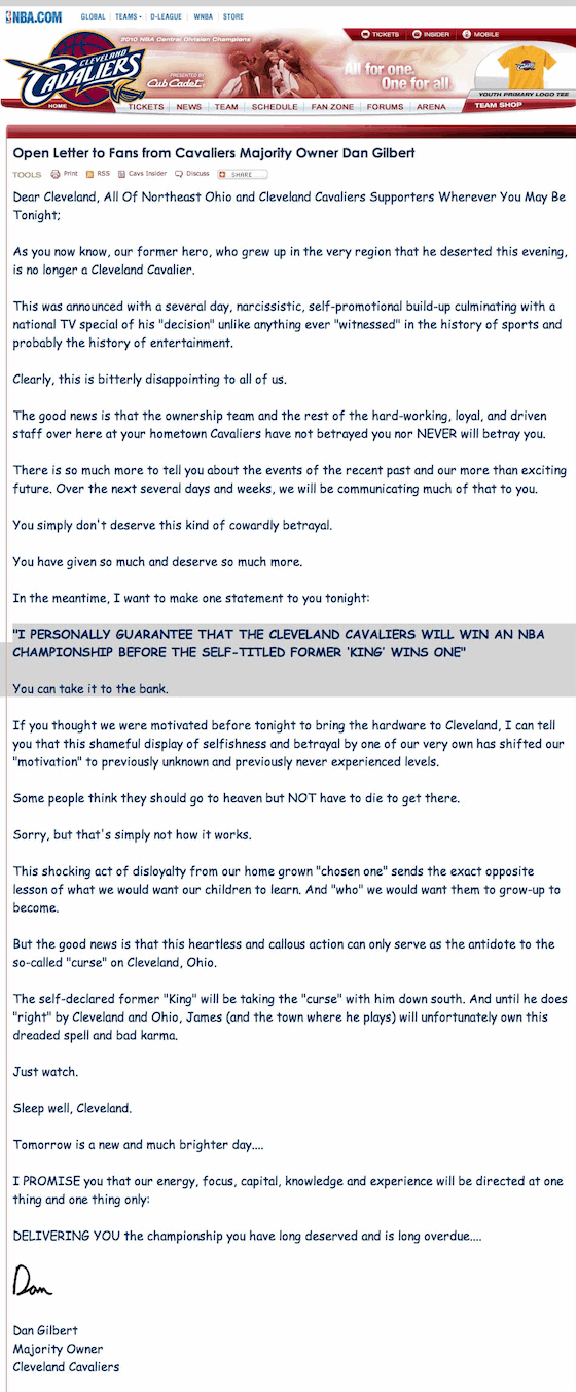 Courtesy TheMarySue.com
Could it be a sign of a softening relationship between King James and his hometown kingdom? For more on LeBron's reported interested in Cleveland's free-agency pitch, read Brian Windhorst and Marc Stein's take.