Want to see the most Akron, Ohio, wedding photo you could possibly create in 2014?
It's this: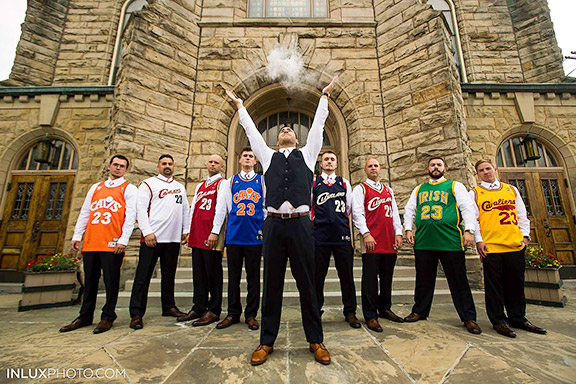 Courtesy of Inlux Photo
Now, as told to Fox Sports Ohio, the bride and groom -- Christa Deckard and Nick Jones -- didn't plan to have their eight groomsmen wear LeBron James Cleveland Cavaliers (or St. Vincent-St. Mary) jerseys at their July 12 wedding. But when the Akron native chose to return to the Cavs one day before the couple tied the knot, they improvised.
"I quickly collected my jerseys, and we got everything rolling," Jones said. "We pulled the photo off even better than I could expect."
Now we'll see if LeBron follows up with the ultimate anniversary gift: a title.