It's no surprise that LeBron James Jr. is a chip off the old block on the basketball court. And it's also not unusual to see eager AAU parents cheering on their kids. But when one of the supportive dads happens to be the best basketball player in the world, there's something especially charming about seeing him initiate a celebratory roll-into-pig-pile with a bunch of fourth graders.
Even coach John Calipari stopped by to get an early jump on recruiting chat it up with LeBron and take in some of the action: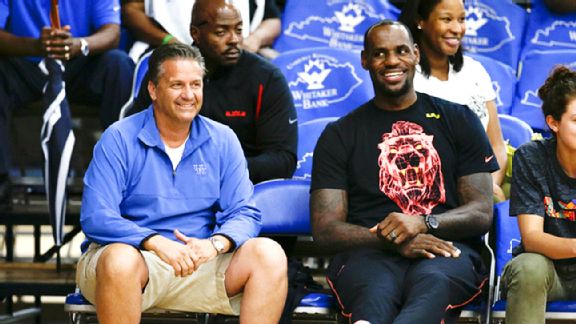 Lexington Herald-Leader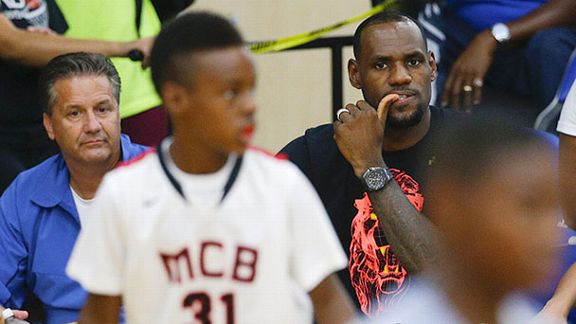 Lexington Herald-Leader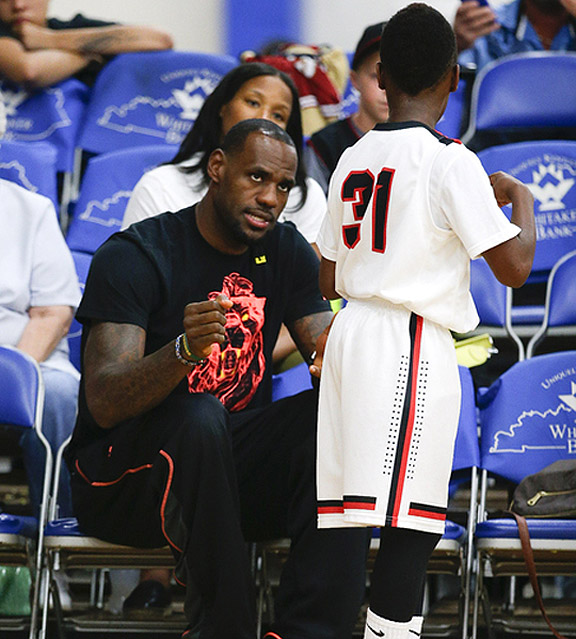 Lexington Herald-Leader
Something tells us we might be talking about "Bronny" on a bigger stage than the AAU Fourth Grade Division I national championship tournament ... Too soon? Too soon.
Video courtesy of Lee K. Howard of WKYT, H/T SB Nation