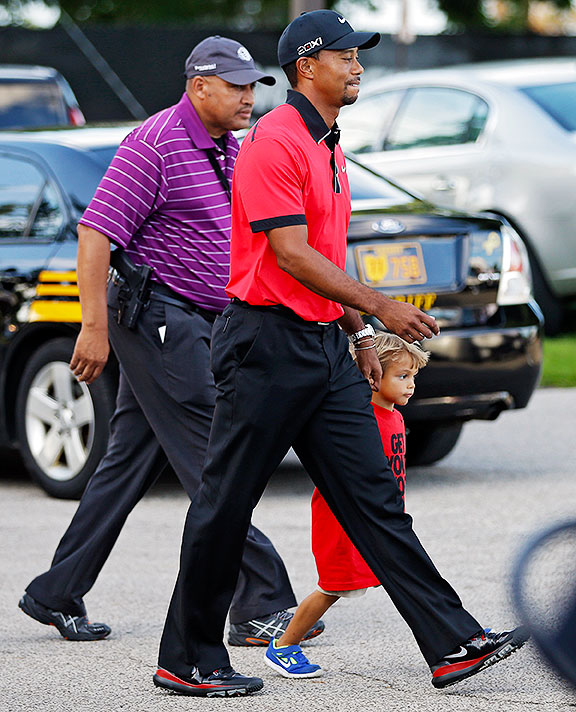 AP Photo/Mark DuncanTiger Woods and son Charlie leaving the 2013 Bridgestone, presumably going to a mini-golf course.
Tiger Woods might not be winning a lot at professional golf these days, but that doesn't mean he's lost the killer instinct that has helped him to 14 career major titles and 79 PGA Tour victories.
Addressing the media Monday, Woods spoke about a family vacation he took with 7-year-old daughter Sam, 5-year-old son Charlie and girlfriend/champion skiier Lindsey Vonn:
"We had a good little time," Woods said. "We toured a little bit and even played a little putt-putt, which I won every single time."
That's right. Woods would rather go SportsCenter "Big Buddy" commercial than baby his kids.
And hey -- apparently it's working:
"I've got a little 5-year-old right now that is really pushing me pretty hard," Woods said. "He wants to beat me in everything. That said, I was able to kick his butt in putt-putt. I've shown him how to get it done."
(H/T The Washington Post)