On his retirement tour, Derek Jeter has received plenty of tributes. Television commercials. Commemorative videos. Gifts such as subway tiles, a surfboard and a fine bottle of wine.
And now, a five-acre corn maze in New Jersey: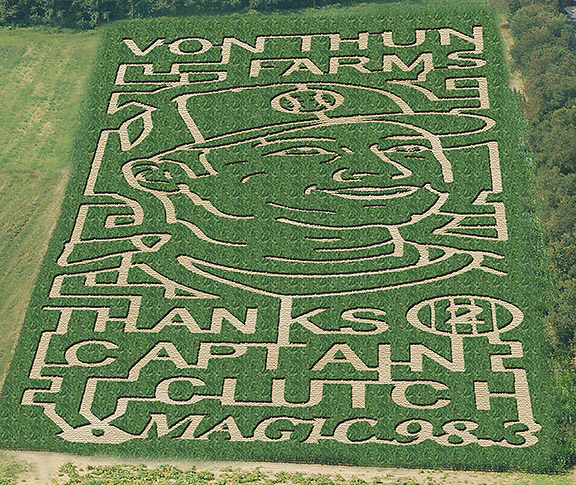 VonThun Farms
That, via computer rendering, comes from VonThun Farms in South Brunswick, about 55 miles south of Yankee Stadium, whose corn maze long has been a staple -- just not with The Captain's face.
Owner Cindy VonThun told the Associated Press the farm originally planned a maze that looked like a tractor carrying pumpkins. But Utah-based The Maize Company, which helps build the VonThun mazes, suggested Jeter instead.
"'You're in the middle of Jeter Country, why wouldn't you be doing a tribute to this man? He's wonderful,'" she said the company told VonThun. "Everyone's going to love that more than they're going to love a tractor pulling some wagons, pulling some pumpkins. We thought about it and thought why not.
"This was just something totally different. ... To walk out in the field and to be on a path and to say, 'I'm in Derek Jeter's chin,' it's pretty cool."
The maze, which has been completed, will be open from Sept. 20 through Halloween, according to VonThun.