Breaking news: Yao Ming is really, really tall. Despite the obviousness of it all, looking at him next to just about anyone else is entertaining in its own way. This week, comedian/actor Kevin Hart proved this point by Instagramming a fictional, one hundred percent Photoshopped image of himself standing next to Yao and Shaquille O'Neal, appropriately captioned, "We look [like] the Battery Life Bars on a cell phone." Join the club, Kevin Hart.
Here is Yao with John Daly, one of the larger professional golfers (and personalities).
I look like a Mini Me?! @YaoMing #MissionHills #China #thisguyisbig #andimnosmallguy <Àó pic.twitter.com/ozODB71DkS

— John Daly (@PGA_JohnDaly) October 28, 2014
Here he is with tennis star Roger Federer, who, if you believe his listed height on the ATP's website, is 6-foot-1. Fed looks like an adoring character from "Honey, I Shrunk The Kids."
Hard not to look up to the great @YaoMing. Amazing athlete and national hero

— Roger Federer (@rogerfederer) October 8, 2014
Here he is with 6-5, 289-pound J.J. Watt, who is a defensive force with the Houston Texans but looks as if he should still be starting for the junior varsity squad.
Great lunch with @YaoMing today. Have a feeling he could knock down a pass or two...

— JJ Watt (@JJWatt) February 12, 2013
Here he is with Muggsy Bogues. Now, Muggsy -- all 5-3 of him -- has never been one to stand out in a crowd, but he looks like he could fit in Yao's pocket.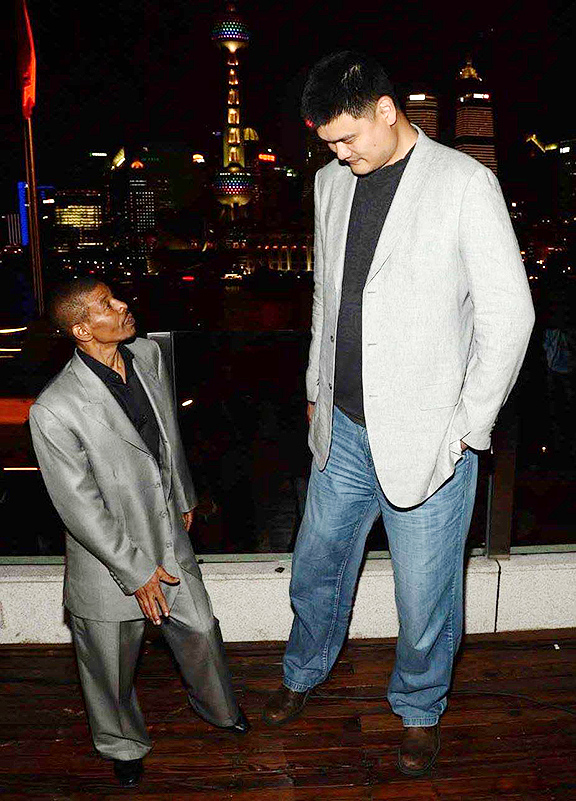 Facebook/Adam Silver
And here he is with Shaquille O'Neal. Congrats, Yao: You managed to make one of the largest human beings on the planet look like . . . well, not one of the largest human beings on the planet.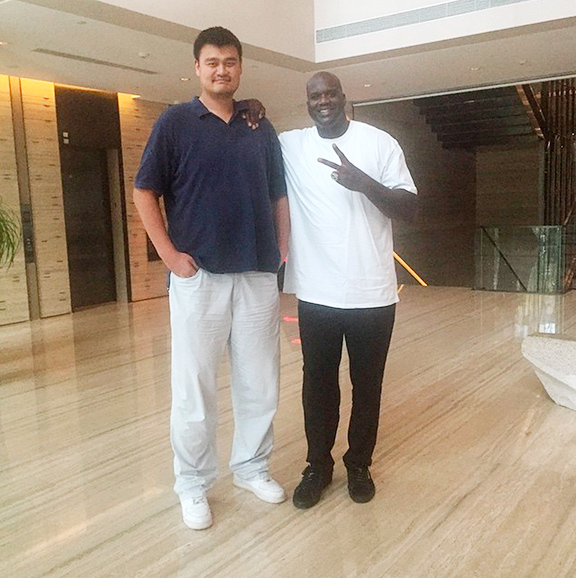 Twitter/@SHAQ