One of these days, someone is going to try to hurdle a defender and it's going to be a spectacular failure. That someone is not Lemar Johnson.
During a game against Kean University on Saturday, the Morrisville State quarterback found himself headed for the end zone, with only one defender in his way. Most other players would try to juke him or go around him, but Johnson went for a third option: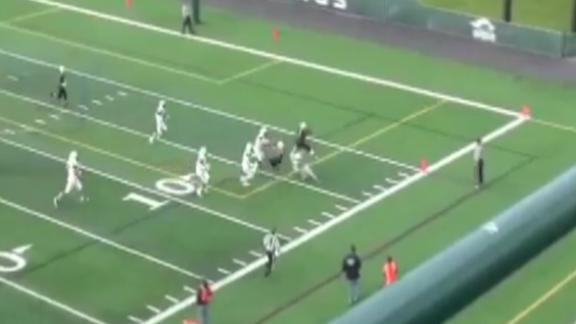 We feel for that poor defender. He's all set up to make a touchdown-saving tackle, he goes low, and then Johnson just ... isn't there anymore.
Morrisville ended up winning 37-31, which must have made the whole thing even sweeter.