After the Chiefs' 41-14 drumming of the Patriots, fans were pretty concerned about Tom Brady's ability to maintain his status as one of the best quarterbacks in the game. So concerned that 50.5 percent of fans we polled felt that Brady was done as an "elite" performer:
ESPN
But haters gonna hate, hate, hate, hate, hate, and Brady is gonna go 100-of-144 for 1,268 yards, 14 touchdowns and no interceptions over his next four games. What say you now, SportsNation?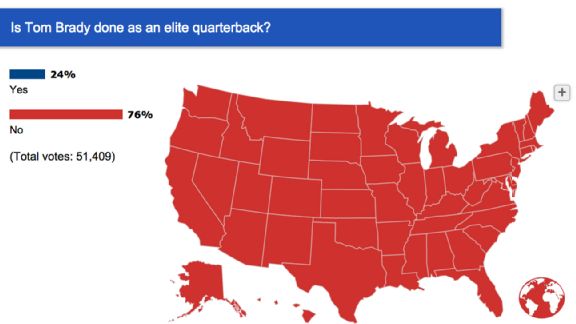 ESPN
That's what we thought. Haven't weighed in yet? VOTE HERE.