After trailing 2-1 in the series, you could say the Cleveland Cavaliers turned things around against the Chicago Bulls. LeBron James & Co. won three straight, including the clincher: Thursday night's emphatic 94-73 victory in Chicago.
Then someone had a little fun on Wikipedia (to you we-love-LeBron-so-much truthers, we promise it wasn't us):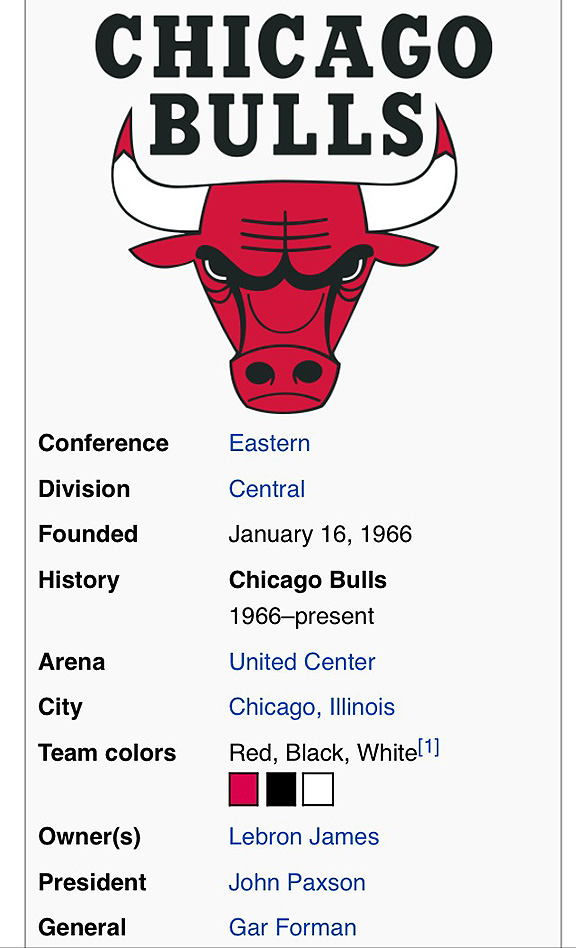 Wikipedia
LeBron James, owner of the Bulls. And while Jerry Reinsdorf (the real owner) isn't going to hand his franchise over anytime soon, we see why this Wikipedia jokester did what he or she did: A James team has eliminated the Bulls from four of the past six postseasons, while the Bulls have never done the same to James.
So yes, in web parlance, they've definitely being "owned."
(The page has since been changed back, by the way.)