OK, so you might believe what he wore.
Still, Russell Westbrook is known for his distinctive, rather unusual style of dress.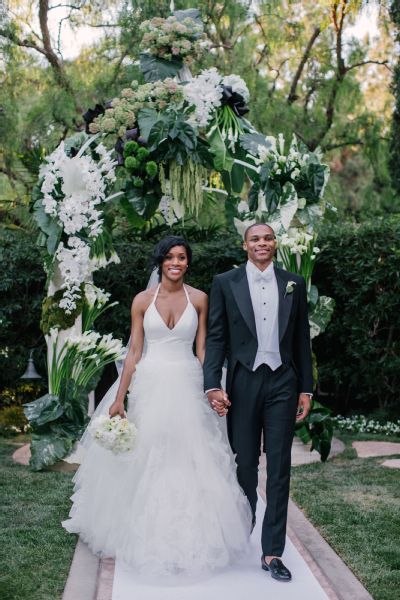 Amy & Stuart Photography/Getty Images
Which means it might come as a surprise that, for his wedding this weekend to longtime sweetheart Nina Earl, Westbrook went with a rather subdued look from, according to People, Tom Ford.
We're not criticizing by any means; it's your day, you do you, even if wedding "you" is a different than walking-through-the-event-level-before-a-game "you."
And Russ has plenty to be happy about. Westbrook and Earl have been together for years, meeting while both were playing basketball at UCLA.
They certainly didn't go the (perfectly acceptable, by the way) low-budget route with their wedding; it took place at the Beverly Hills Hotel, according to People, with Oklahoma City Thunder teammates Kevin Durant and Serge Ibaka -- as well as former UCLA teammate Kevin Love and ex-Thunder teammate James Harden -- in attendance and a performance by Miguel on the bill.
Yep, looks like the couple is pretty happy:
My Mrs. d 8.29.15 pic.twitter.com/oTFRCww2ty

— Russell Westbrook (@russwest44) August 30, 2015