September 14, 2015
Sep
14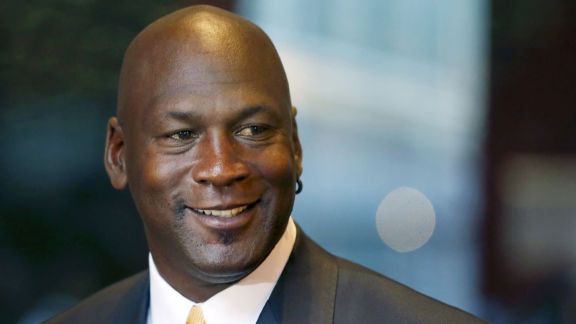 AP Photo/Charles Rex Arbogast
That Michael Jordan is cleaning up even though his playing career is over shouldn't surprise you.
That he made more money in 2014 than he did in his whole playing career? That could be an eye-opener.
As reported previously on ESPN and as circulated by PBS ahead of a weekend NewsHour segment, it's believed Jordan makes more than $100 million per year off royalties from his Nike Air Jordan brand.
Jordan's total earnings as a player? According to Forbes, it was $94 million; per Basketball-Reference.com, it was $90.2 million. Either way, that's less than $100 million.
Now, it must be noted these figures are not adjusted for inflation; based on his numbers from Basketball-Reference and the Bureau of Labor Statistics inflation calculator, Jordan made nearly $100 million in 2014 dollars during his three-year stint after his first retirement (1995-96 through 1997-98).
Still, $100 million-plus in a year because you created a shoe ... M.J.'s legend just keeps growing.