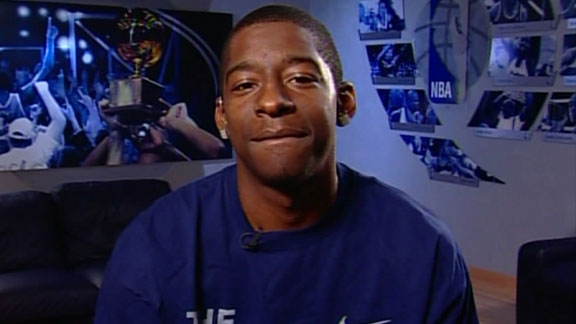 With as many minutes as LeBron James spends on our television and computer screens, even in the offseason, you wouldn't think a few missing seconds would be such a big deal.
Judging by the number of people who don't have any idea who Jordan Crawford is, let alone want to watch him play for Xavier next season, maybe they aren't. Then again, considering that the conversation on the story will soon have more people in it than occupy the stands at a Clippers game, maybe they are.
The story, of course, is Crawford, a redshirt sophomore for the Musketeers, dunked on King James during a pickup game at the latter's basketball camp. Video of the offense was quickly confiscated, either in accordance with camp rules, at James' request or possibly both, depending on who you listen to.
And now we have ourselves a controversy with only one unimpeachable truth at its core. Football season can't come soon enough.
"

Should have played better D

"

-- TulsaTrav
"

LeBron is a really special basketball player. Nobody is arguing that. What is a repeated issue is his maturity off the court. Can't shake a competitors hand after a series? Can't talk to the media after a loss? Can't let anybody see some kid take you to the rim, and dunk on you? Grow up already! Happens to every player that laces up his high tops LeBron. If Bill Russel and Wilt Chamberlain can get dunked on, so can you!...

"

-- espn111369