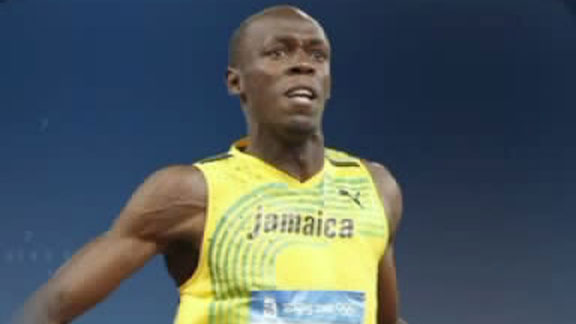 Is it more impressive to dominate a sport's biggest events 19 times over a matter of decades or push the limits of human performance for 19 seconds?
Jack Nicklaus' record of 18 major championships in golf once seemed unbreakable. And as recently as 1996, when Michael Johnson's time of 19.66 finally pushed the 200-meter record lower for the first time in nearly 17 years, covering that distance in 18.99 seconds ranked right up there on the probability scales with manned space flight beyond the solar system.
And while neither 19 majors nor 19 seconds is a lock, having Tiger Woods and Usain Bolt, respectively, around makes those marks seem much more attainable. The latest volley came from Bolt, who lowered his own record by more than a tenth of a second to 19.19 in winning the final at the world championships.
"

Usain Bolt can type 190 words per minute. On his cell phone.

"

-- PM_TEZ
"

Could he do to some extent for Track what Tiger has done for Golf? I love him....he's flippin AWESOME!

"

-- dubsoldier001
"

I'm not arguing who's the best athlete in the world. Someone mentioned Phelps and Bolt and asked who else dominates their sport. It's Tiger and Federer. Tiger wins on average 30% of all of the tournaments he enters. That's an insane number and no golfer is ever close to that number Saying that he lost at the PGA is irrelevant. 1 tournament, major or not, doesn't mean your career is on a downturn.

"

-- tybae40