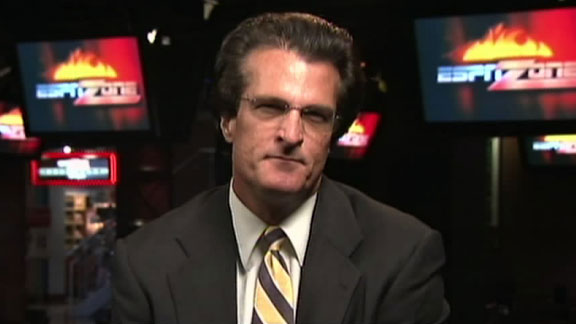 Steve Spurrier isn't the only one with Jevan Snead ranked ahead of Tim Tebow.
The man whose decision to start Heisman winner Danny Wuerffel in NFL games still haunts Redskins fans made headlines over the summer when his ballot for the all-SEC team didn't include Tebow. Spurrier's explanation was oversight after an aide filled out the ballot, but NFL teams may reach the same conclusion if Snead enters next spring's draft.
Mel Kiper has Snead at No. 7 on his early Big Board, while Tebow isn't in the top 25 overall or even No. 1 or No. 2 among the draft guru's senior quarterbacks. On the bright side, with 40 percent of the vote, Tebow still has a sizable lead over Colt McCoy, Sam Bradford, Snead and anyone else as SportsNation's early Heisman favorite this season.
But which quarterback has a brighter future beyond January?
"

i have said a million times that tebow is the best college player i have ever seen...HOWEVER Snead has a better arm and will be a better pro player...maybe that's why he has been considered a top draft pick..while tebow is being talked about play an H-back or hybrid TE role

"

-- Newport_doug
"

the [Heisman] is supposed to go to the "most outstanding college football player". Timmy stands out more than anybody, IMO but, he won't win it because McCoy and Bradford will put up star wars-like numbers and Urbie will be preparing for next year giving our boy JB as much time as he can.

"

-- truthking