September 29, 2009
Sep
29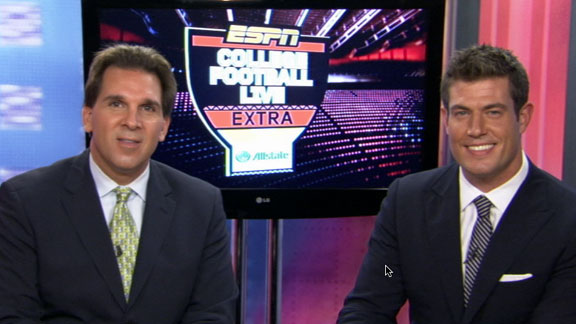 Carrying Minnesota didn't help Walter Mondale much (add that reference to the Herschel Walker post, throw in some Cure and you've got yourself a retro day in SportsNation), but carrying in Minnesota may prove to be the launching pad for Jahvid Best's Heisman run.
Combined with USC's loss at Washington, which presumably puts Cal in the Pac-10 driver's seat, Best earned a lot of eyeballs with five touchdowns and 131 rushing yards on the road against the Golden Gophers.
And once again, under the guise of a reality check, a look at how SportsNation's Heisman top five looked at this point in the season two years ago.
1. Andre Woodson, QB, Kentucky
2. Darren McFadden, RB, Arkansas
3. Glenn Dorsey, DT, LSU
4. Tim Tebow, QB, Florida
5. Brian Brohm, QB, Louisville
"

Take Tebow out of the top 5. I don't care who replaces him, but Tebow doesn't deserve it yet. What a boring, not impressive in any way performance against a lame Tenn. team.

"

-- callitirishdominance
"

JAKE LOCKER. MOST YARDS IN THE PAC 10 AGAINST 2 TOP 10 TEAMS IN THE NATION. JAKE LOCKER NEEDS TO BE IN THE HUNT AT LEAST. VOTE JAKE LOCKER!!!!!!!!!

"

-- fastdawgr