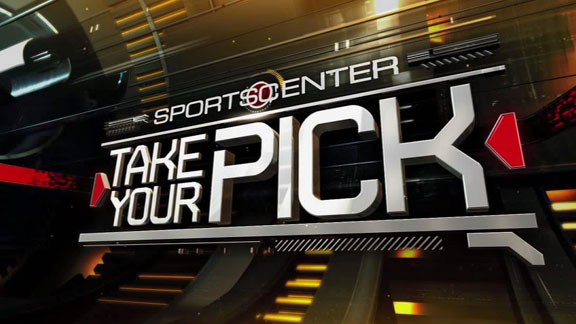 Earlier this week, 65 percent of SportsNation predicted this season's championship game would feature two teams currently ranked in the top five (notable exceptions were voters in Oklahoma, Ohio, Iowa and some astoundingly optimisitc West Virginians).
Two of the most notable potential spoilers, Oklahoma and USC, face tough road tests this weekend at Miami and Cal, respectively, but the week's other big game should clue us in as to whether or not No. 4 LSU is really championship material after a trip to Georgia. SportsNation blogger jdebose004, an LSU alum, doesn't see it.
"I was at LSU for four years. I've loved the program and the players, but since Saban left, his replacement has hurt the program more than most people will admit. While I said Saban gets more from less, Les gets less from more. He has bursts of genius, but any time his ego takes over, he decides to take risks and throw in creativity where none is needed. LSU has enough speed and talent to continue running the pro-style offense it used to run and be productive. They DO NOT belong in the top 5 or top 10 because Miles has annually handcuffed the Tigers to their cage, trying to be the genius behind it when really he's only the problem." -- Read the full post.