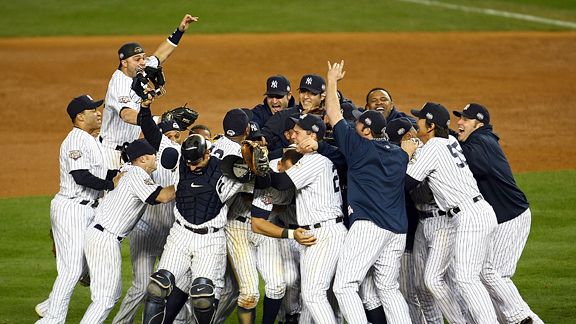 Not this year, Philly fans. Despite a majority of SportsNation foreseeing (or perhaps just wishing for) a Phillies win in Game 6 to tie up the series, the Yankees proved all of SN wrong and won the World Series on Wednesday night.
Does this World Series win seal the deal for the Yankees as the team of the decade? Or does that award go to other top '00-'09 teams such as the Cardinals, Phillies or Red Sox?
Vote and discuss below!
"

Cue the Empire Strikes Back Theme music.....

"

-- yanksgmen84