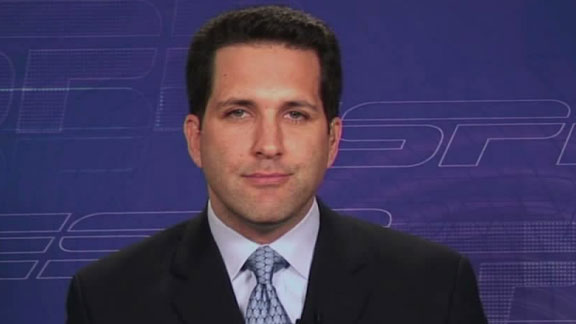 The Colts won a slugfest at home against the 49ers, and the Saints held on against the Falcons on Monday Night Football. But as the league's two undefeated teams battle for the top spot in everyone's rankings, the real drama of the moment seems to come from the league's cellar. Namely, what do the Browns have to do to earn the No. 32 ranking?
Cleveland fired its general manager Monday, less than a year into his tenure, and may have given him a hand exiting the building. Derek Anderson, the quarterback they benched their first-round pick in order to play, completed six passes to his teammates and two to the opponents in the last game -- and it wasn't even close to his worst performance of the season. The Saints' defense has scored more touchdowns than the Browns' offense. And the owner is meeting with disgruntled fans in hopes of avoiding a visible protest.
Other than that, things are just dandy. And yet as seen below, the Browns haven't managed to occupy the last spot in SportsNation's Power Rankings at any point this season. Maybe Florida Tuskers running back Tatum Bell isn't so crazy.