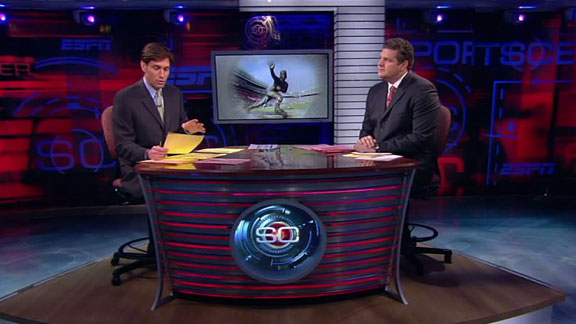 A majority of SportsNation is convinced Nebraska defensive tackle Ndamukong Suh is the best player in college football. Just don't ask them to spell his first name.
Given four possible options, 60 percent of SportsNation guessed wrong on the tricky spelling of the All-American's name. Only in Nebraska and the neighboring states of South Dakota, Wyoming and Iowa, plus Suh's home state of Oregon, did a majority of voters ace the gridiron spelling bee (bonus round: Tshimanga Biakabutuka).
Nevertheless, after presumably watching Suh torment Colt McCoy in the Big 12 title game, more than half of SportsNation would choose to use the word in a sentence as follows: Ndamukong is the best player in all the land. N-d-a-m-u-k-o-n-g. Ndamukong.
"

if suh doesn't win the heisman trophy (and i'm assuming he won't), they should just stop handing out this award altogether, because he is head and shoulders above ANYONE else in college football this year. he's the best player BY FAR. what he has done game after game after game this year is dominate in a way that we may not see again for a long, long time.

"

-- lowry009
"

Before this year I always thought Tommie Frazier was the best college football ever. Had he not had blood clots who knows what his limits were. Suh is the best CFB of all time in my mind now. Never seen anything like him. Especially doing it at that position is why it is so amazing. He's not a DE he's an interior linemen with these stats. Just SICK I hope that FSU doesn't turn things around until 2020.

"

-- Combat Jump