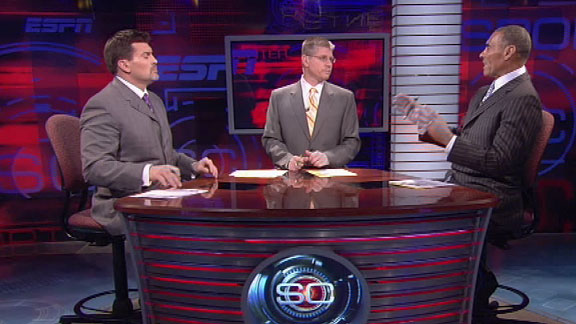 It's not a good morning to be Ben Roethlisberger. You just got beat by Brady Quinn, a quarterback who completed six passes in 60 minutes of football (granted, that's three times as many passes as Derek Anderson completed in the Browns' only other win this season). Your team scored a grand total of six points against the Browns, a team that gave up 38 points to the Lions less than three weeks ago.
And according to common sense and 90 percent of SportsNation, your team is done.
All of four months ago, here's how SportsNation sized up the quarterback class of 2004.
And after the Steelers lost to the Chiefs, Raiders and Browns in the last month? Well, vote at the end of the post and see for yourself. It's not pretty for Big Ben.
matt (florida)
what do u think about the san diego chargers, phillip rivers really starting to come tru
Matt Williamson
He's awesome. Elite QB. Great player. In his prime. Fantastic deep passer. Very good feeling for coverages. Intelligent. Competitive. Moves well in the pocket. Good-underrated-arm. Very quick release. Extremely productive. One of the best in the business and very rarely has a down day -- comes at you every week. Full transcript
Bobby (Seattle)
Big Ben seems like an easy target in the pocket, standing upright like a frozen otter pop, is it because he is so strong he can shake off would be tacklers??
Matt Wiiliamson
What's an otter pop? I am from the Burgh as well-never heard of that. I couldn't disagree more though. He is incredibly strong in both his upper and lower body and can shrug off D-linemen, but he also is very mobile -- especially for such a big man. Has a good feel for pressure as well. Of course he takes a lot of sacks still, but that stems from him wanting to hold the ball extra long to make a play for his team. Full transcript