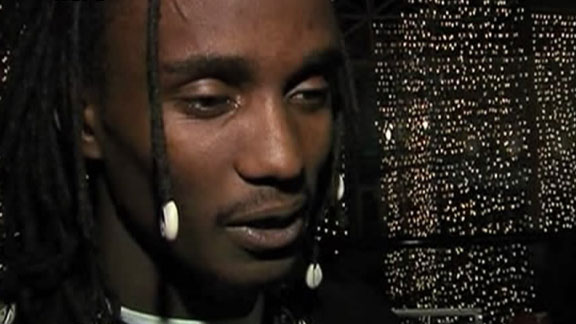 So let us see if we understand this. Coaches need to get their programs to BCS games or risk losing their jobs. But when they get there, they need to bail before the game so they can start recruiting at their next job. College football is strange.
If Nebraska defensive tackle Nadaukong Suh isn't quite so awesome and doesn't pressure Colt McCoy quite so much in the closing seconds of the Big 12 title game, perhaps the clock runs out on Texas before its able to kick a game-winning field goal. As a result, Cincinnati plays Alabama for the national title and Brian Kelly doesn't talk to Notre Dame this week. College football is really strange.
But given the system that's currently in place, can anyone (other than perhaps Cincinnati players, who seem to have a right to feel pretty ticked) blame Kelly for walking away from an undefeated season?
SportsNation blogger wright4256 sure can.
"I respect every player on [Cincinnati's] football team. They are certainly more of a man than their former coach. The whole situation was handled poorly by Kelly. Last night, he proved to be a complete coward. Every member of the UC football team is facing the biggest challenge of their football career. They are going to be facing a great team on a national stage and looking to show the country they are a championship caliber team. They are looking to further drive home the point that Ohio State is not the only football program in Ohio. And the man who is supposed to lead them bolts for another coaching job." -- Read the full post.
"

Horrible move for Kelly! Why DOWNGRADE!? Notre Dame is THE MOST OVERRATED college in football! CinCinnati is BETTER! Look at the records people! CinCinnati lost 6 games in the past 3 years combined! Notre Dame lost 6 THIS YEAR!!!! WHY go coach a bunch of PREPPY SNOBS, Mr. Kelly? You are making a bad decision Mr. Kelly! You will regret it!!

"

-- shizhnitthekobold
"

This was the best hire ND could make with the guys they were interviewing. He'll keep up the offensive statistics that Notre Dame has had of late, however, his defenses haven't exactly been stout. He'll have a chance, and to those saying that he'll have a shorter leash than Weis, I think you are mistaken. I think he'll have more wiggle room, just because they need to give some consistency to the program.

"

-- rwd5035
"

Kelly is a really good coach and seems like a good man. I don't blame him for taking the Notre Dame job. What bothers me is the way he handled the speculation and his players the last 2 weeks. A midst a great college football game for the BigEast championship (UC @ PITT), all of the focus was on the coach possibly leaving. He KNEW he would take that job, yet he toyed with the emotions of his players....it showed in their TV interviews last night. They were MAD as hell.

"

-- cincinnatiboy23