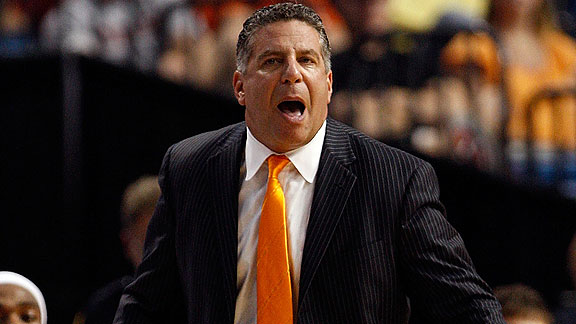 It's not a national championship in football, but it's still a No. 1 ranking. Days after the football Longhorns came up short against Alabama, the basketball team from Austin inherits the No. 1 ranking in the wake of Kansas' loss at Tennessee on Sunday.
But is there yet another tradition-rich SEC program lurking out there to spoil the fun?
When last we checked with SportsNation, a few days before Christmas, Kentucky was the choice as college basketball's best team. That might have a little something to do with John Wall, the freshman guard voters think is not only the nation's best player this season but also a bigger addition than even John Calipari for Kentucky.
dale (Chicago)
for those of us paying attention to college football and now turning to hoops, what are some storylines to start following?
Fran Fraschilla

Good question, Dale. Here are a few: the Big East has followed up one of the great conference runs in history a year ago with another upcoming great season. The slippage is not as great as any of us anticipated. West Virginia and Villanova are Final Four quality teams, but Syracuse is better than we all thought. The Big 12 is deep and has the two best teams in college basketball at the moment, Texas and Kansas. Both programs are coached by guys who are not only good coaches but great recruiters. John Calipari has infused Kentucky basketball with so much energy that the Big Blue Nation is beside itself with excitement. The Pac-10 stinks this year, so don't worry about anything on the West Coast. And finally, here's hoping that Ohio State's Evan Turner gets back to the level he played with before injuring his back. He's a special talent. Full transcript