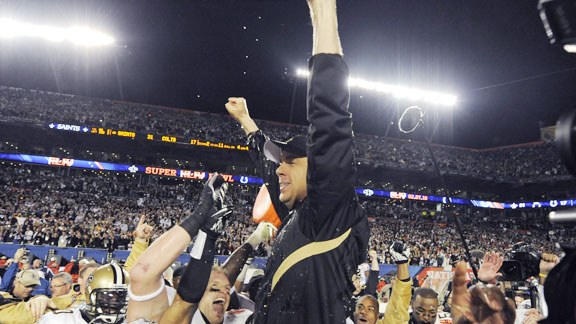 The Saints make just about everyone outside of the Hoosier State feel good. Drew Brees seems like a nice guy, Sean Payton is a bold coach and the city of New Orleans needed the win. But did Super Bowl XLIV also show that the BCS isn't as flawed as we think?
Roughly 70 percent of SportsNation is confident the best team was crowned champion in both college and pro football this season (perhaps we should have polled on the Las Vegas Locomotives' UFL title). But look what happens when it comes to exactly how confident.
So if we're more certain that Alabama was the best team in college football than we are that the Saints were the best team in the NFL, which system is really closest to fair?