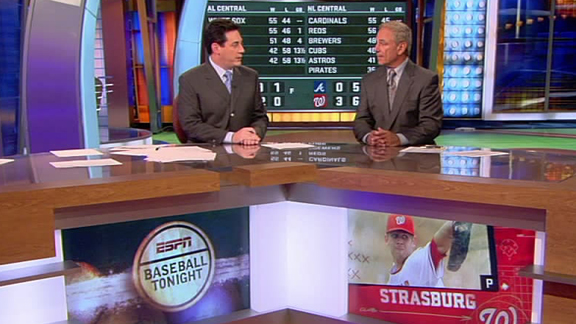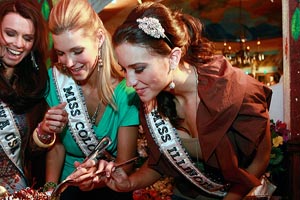 Newly-crowned Miss Iowa Katherine Connors lists the following nugget of inspirational goodness from Eleanor Roosevelt as her favorite quote: "No one can make you feel inferior without your consent." (Connors also enjoys shopping, watching movies and spending time with family.) Ironic, then, that Nationals emergency starter Miguel Batista called on Connors in searching for a comparison point when disgruntled Nationals fans did their best to make him feel inferior in the town in which Roosevelt spent many years.
Batista got the call to start just minutes before Tuesday's game after scheduled starter (and the reason more than 40,000 people showed up) Stephen Strasburg was scratched with inflammation in pitching shoulder. Talking about the smattering of boos in the park, Batista, a published poet and author, offered up this pearl of wisdom. From the recap:
"Imagine if you go there to see Miss Universe, and you end up having Miss Iowa."
Of course, as Batista proved with five shutout innings in an eventual win for the home team, Miss Iowa isn't always just a consolation prize. And considering Connors wants to be a registered nurse, perhaps the Nationals could have used her Tuesday.
"

wow, jason heyward vs the struas man is gonna have to wait AGAIN!!

"

-- rfly12321
"

How do they get shut out by a 39 year journeyman who hasn't starter a game in two years??!!??!!

"

-- IndyDolfan11