September 17, 2010
Sep
17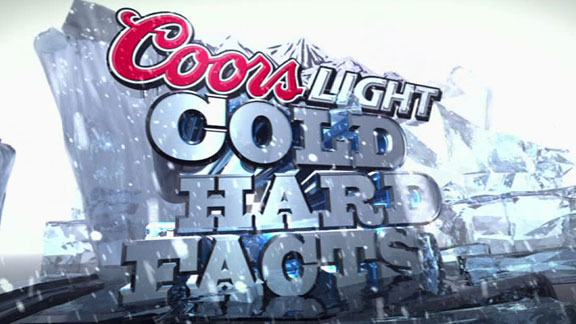 Game 1: SportsNation's burning questions for the Patriots at the Jets


Ken (CT)
After Welker's performance against the Jets last year, I would be surprised if Revis didn't cover Welker instead of Moss. Do you see that happening?
ESPN Boston's Mike Reiss
I've thought about that, Ken, and wouldn't be surprised if it happens. I'd like to brush up on the history of the Cromartie/Moss matchup to know how much success Cromartie has had against Moss. Full transcript
Game 2: SportsNation's burning questions for the Giants at the Colts


SprungOnSports (Long Island)
How should the Giants attack the Colts defense after they were dismantled by Houston last week and does NY have a chance?
Football Scientist KC Joyner
For starters, they should go after Kelvin Hayden. He struggled in coverage last week at times (got hit with a long DPI penalty). Nicks and company should be able to keep up in what should be a high-scoring game. Full transcript
Game 3: SportsNation's burning questions for the Ravens at the Bengals


Mike (Cincinnati)
Even though the Bengals got stomped by the pats this week do you think they are still contenders?
Mel Kiper
I think they're contenders, they have a lot of talent. My question has always been, is it too many me and I guys? If you have too many of those kinds of guys, it's hard to win as a team. Is this a team unified to try and win a championship? They all talk about wanting to win, but can they come together? This is a critical game for them. I won't say anything early is a must-win, but this is a big game. Baltimore would go to 2-0 and they would fall to 0-2 if they lose. But they should at least by 3-2 going into the bye. But after the bye, they have a hard schedule. Full transcript
Game 4: SportsNation's burning questions for the Steelers at the Titans


Scott (Indy)
Is it just me, or did Pittsburgh dust off the blueprint for the 15-1 Big Ben rookie season last week?
Scouts Inc.'s Matt Williamson
Perfect call by you. Absolutely. Gonna say it again-Best D in the league. Full transcript
Game 5: SportsNation's burning questions for the Bears at the Cowboys


doomsday (dallas)
Is there any chance Jerry makes a trade for an offensive lineman before the trade deadline if things dont get better?
ESPN Dallas' Tim MacMahon
I can't sit here and rule out the possibility, but they feel good about their OL depth if Kosier and Colombo can get and stay healthy. Montrae Holland actually played pretty well Sunday night. Jerry Jones stuck up for Alex Barron after the game, saying he played well other than the penalties. Of course, those penalties played huge roles in the loss. Full transcript