September 24, 2010
Sep
24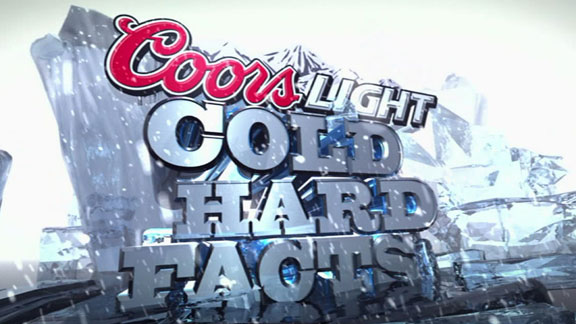 Game 1: SportsNation's burning questions for the Packers at the Bears


Ravi (Chicago)
What are the three things the Bears need to do to beat the Packers on MNF?
ESPN Chicago's Jeff Dickerson

1. Don't get burned on big plays. Aaron Rodgers is the real deal with plenty of weapons at his disposal. 2. Protect the football. If the Bears don't turn it over, they will be tough to beat. 3. Make the Packers one dimensional. Losing Ryan Grant hurts, so it's critical the Bears don't allow one of the other Green Bay runners to do any damage. Full transcript
Game 2: SportsNation's burning questions for the Steelers at the Bucceneers


Rich (PA)
rough physical game vs Titans, Ravens showdown looming next week..... any chance the Steelers overlook Tampa?
AFC North blogger James Walker
Good question, Rich. There is a chance this could be a trap game. But Pittsburgh needs to be focused anyway because Ben Roethlisberger is out. Everyone needs to step up their game a little more, and that's how they're playing. So, I don't see Pittsburgh relaxing this week. Maybe that will happen when "Big Ben" returns. Full transcript
Game 3: SportsNation's burning questions for the Jets at the Dolphins


Sean (California)
Do the Jets start to fall apart with a national televised loss in Miami?
Chris Mortensen
I don't think so. The win over the Patriots was huge. Santonio Holmes, who was the Jets best offensive player in training camp and preseason, comes back after the fourth game. Revis will probably be fully healthy by that time, too. Full transcript
Game 4: SportsNation's burning questions for the Colts at the Broncos


Ryan (Denver)
Where would you rank the Broncos passing game through the first 2 games? Plus, how do you see the Broncos O-Line matching up against the speedy Dwight Freeney and Robert Mathis, will Orton and the Broncos be in for a long Sunday afternoon?
AFC West blogger Bill Williamson
Denver should have Ryan Harris and Chris Kuper back, so that will help. But this will be a great challenge for a passing game that has been terrific so far. Full transcript
Game 5: SportsNation's burning questions for the Cowboys at Texans


Jeremy (Memphis)
How big of a problem is Mario Williams going to be for the Cowboy OL?
Cowboys reporter Calvin Watkins
VERY BIG. But the Cowboys did a nice job with Julius Peppers. He was credited with one quarterback hurry on Sunday. Doug Free did a nice job with him. Mario Williams is a talented player. Might be better than Ware. Might. It might be a long day in Houston. Full transcript